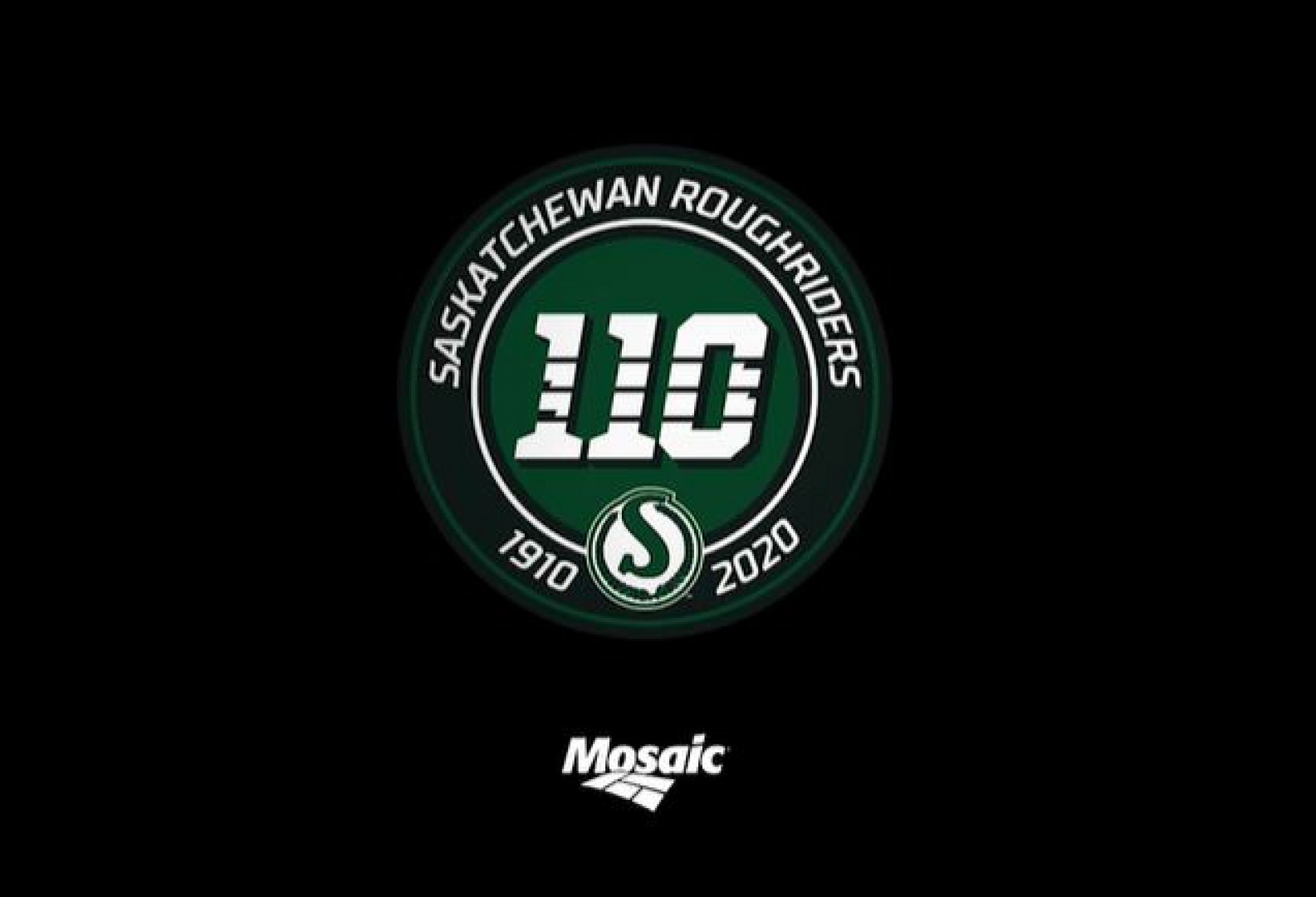 11 Decades of Dedication
October 23, 2020
Rider Nation,
On the 110th anniversary of the storied Saskatchewan Roughriders Football Club, spending the season away from the Mosaic Stadium turf is not how we planned to celebrate this momentous occasion.
Everything's felt pretty blue, when all we want is a little green.
Our cherished Mosaic Stadium sits quietly waiting for the return of a furry gopher, a cast of green coated characters and the game we all love while that frosty turf is looking for our home team to return home.
While we impatiently wait, we need your help. Our team is celebrating 110 years and while it's not the party we planned, we can't let this year go by without taking the time to reflect on all that's good and green. Our team needs us to share our favorite moments from the past 11 decades. It's already begun online, and the stories are coming in faster than Shaq catching a pass from Cody for a much-needed touchdown.
While some of us reflect on the big-time plays and epic wins, many more will share the memories made in the stands – from first dates to last games shared with a loved one or a very first game with dad. These are the nights that we don't forget. The games we still have a ticket stub from, tucked in the corner of a framed George Reed jersey in our basement.
At Mosaic, our list of memories is long -- from first adding our name to the side of historic Mosaic Stadium, to doing it again when a new state-of-the-art facility was in play. A downtown 'underground' tent to host the nation at the 2013 Grey Cup is still 'frozen' in time for us.
On other occasions, we've stood beside you, shoulder-to-shoulder, holding our colored cards in our seats to spell 'Bring 'Em Out' or loudly signing O' Canada. We were there for the final goodbye, lighting the skies with a glowing wristband and a face full of green-tinted tears. We could never forget opening day, when we made our new house a 'home'.
Together with our friends at the Riders, we put together OUR favorite moments since joining the great green and white family 14 years ago with a highlight reel.
While our legacy in Saskatchewan may not span 110 years, our roots here are as deep as the potash we've mined for over 58 years. We're proud of our partnership with Saskatchewan's team and with all of you.
So, while we wait, let's remember that there will be more incredible catches, more high fives from a sea-of-green and many more chants of 'let's go Riders' as we march out after a big win.
Until we can be there together, we hope you'll take a moment to share your memories by tagging the @sskroughriders and @mosaicincanada on Facebook along with the hashtag #Riders110 to notch a WIN of your own. Every post you share, ups your chance of winning fantastic fan prizes.
Our Riders need some extra cheer and support on this special anniversary. Show them you're still here, jersey at the ready for their big return as we reminisce on the past 110 years together.

Sincerely,
Your football-loving friends at Mosaic