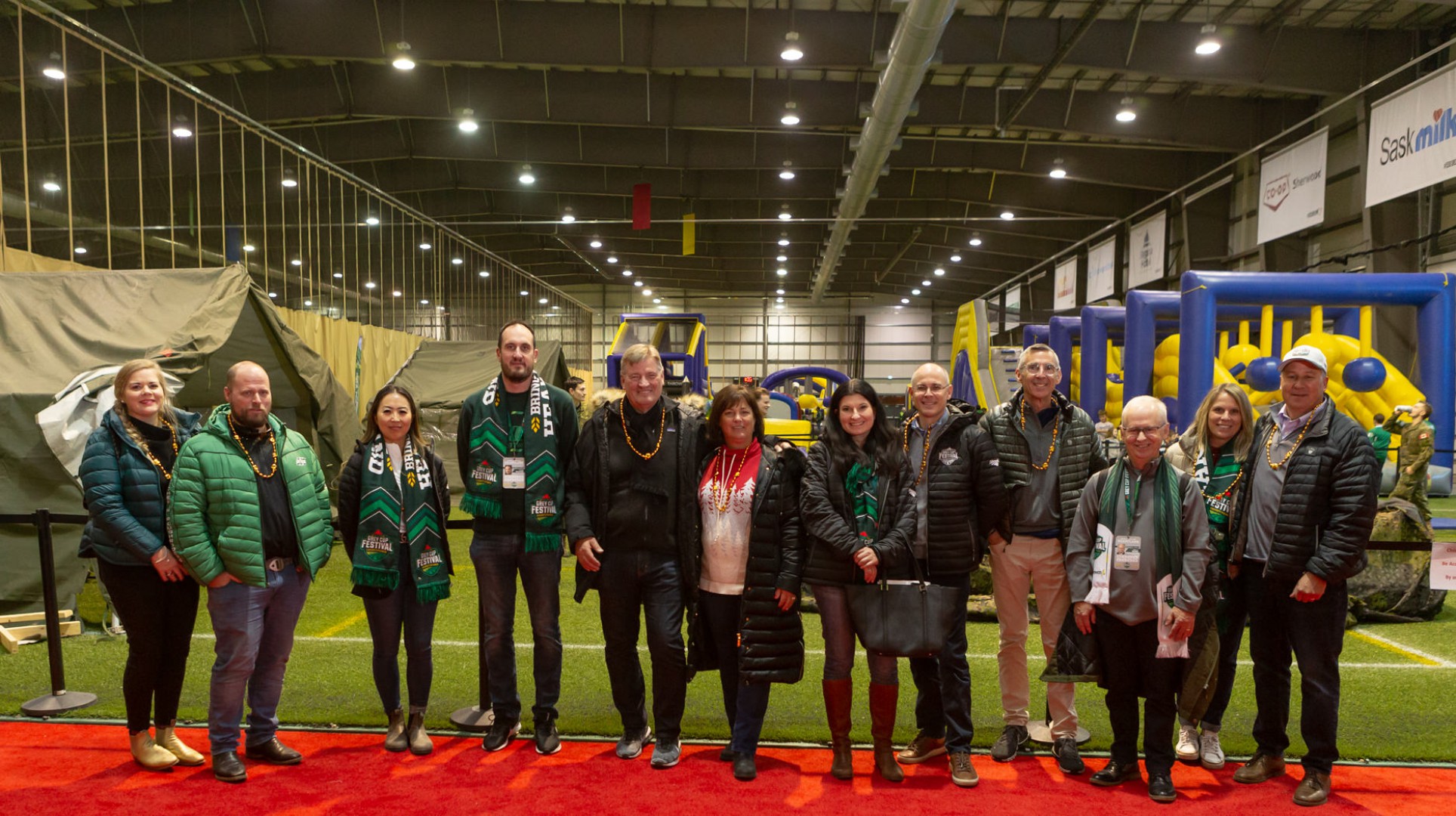 A Grey Cup Week to Remember
December 9, 2022
The 109th Grey Cup Festival has come and gone, and to say it was a resounding success is a major understatement. Over 1,200 volunteers worked tirelessly to make Grey Cup Festival week a once-in-a-lifetime experience for tens of thousands of attendees at the various activities planned throughout the week. From Mosaic Village to Team Party rooms, to drone shows, live concerts, and Sunday's sold-out Grey Cup Championship Game held at Mosaic Stadium – there was no shortage of Grey Cup excitement in Regina.

Mosaic's Senior Leadership Team was also in attendance to take in all the action and participated in multiple events throughout the week. Most notably, Mosaic's announced our $1M investment in Employment & Training Program in the YWCA Regina's New Center for Women & Families. We also engaged with members of the business community at the Grey Cup Festival Business Summit presented by Mosaic, and in the morning prior to Sunday's Championship Game, we hosted The Mosaic Tailgate Brunch.

As the community gathered for the Mosaic sponsored 2022 Grey Cup Festival in Regina, Mosaic's CEO and President, Joc O'Rourke shared the company's plans to invest $1M in the new Centre's Employment and Training Program, designed to create equitable opportunities for the women and families the YWCA Regina serves.

"The YWCA's New Centre for Women and Families will be a community hub with enormous impact," said Mosaic's President & CEO, Joc O'Rourke. "Mosaic is honored to be a positive force for change in Regina by partnering with the YWCA on this transformational project."
The 85,000 sq ft YWCA Regina Centre for Women and Families building will operate with a trauma informed approach and wrap-around services that provide crisis and preventative supports through the work of YWCA Regina and partnerships with other community serving organizations and visiting practitioners.

Earlier in the week, Mosaic's President & CEO Joc O'Rourke also delivered the keynote address at the Grey Cup Festival Business Summit presented by Mosaic. Joc spoke about the important role Saskatchewan's potash plays in feeding the world and the technology that's powering progress at the world's largest, most efficient, and technologically advanced potash operations in Esterhazy, Saskatchewan. Later he joined other Saskatchewan business leaders for a panel discussion on Saskatchewan's advancements in mining and agriculture.