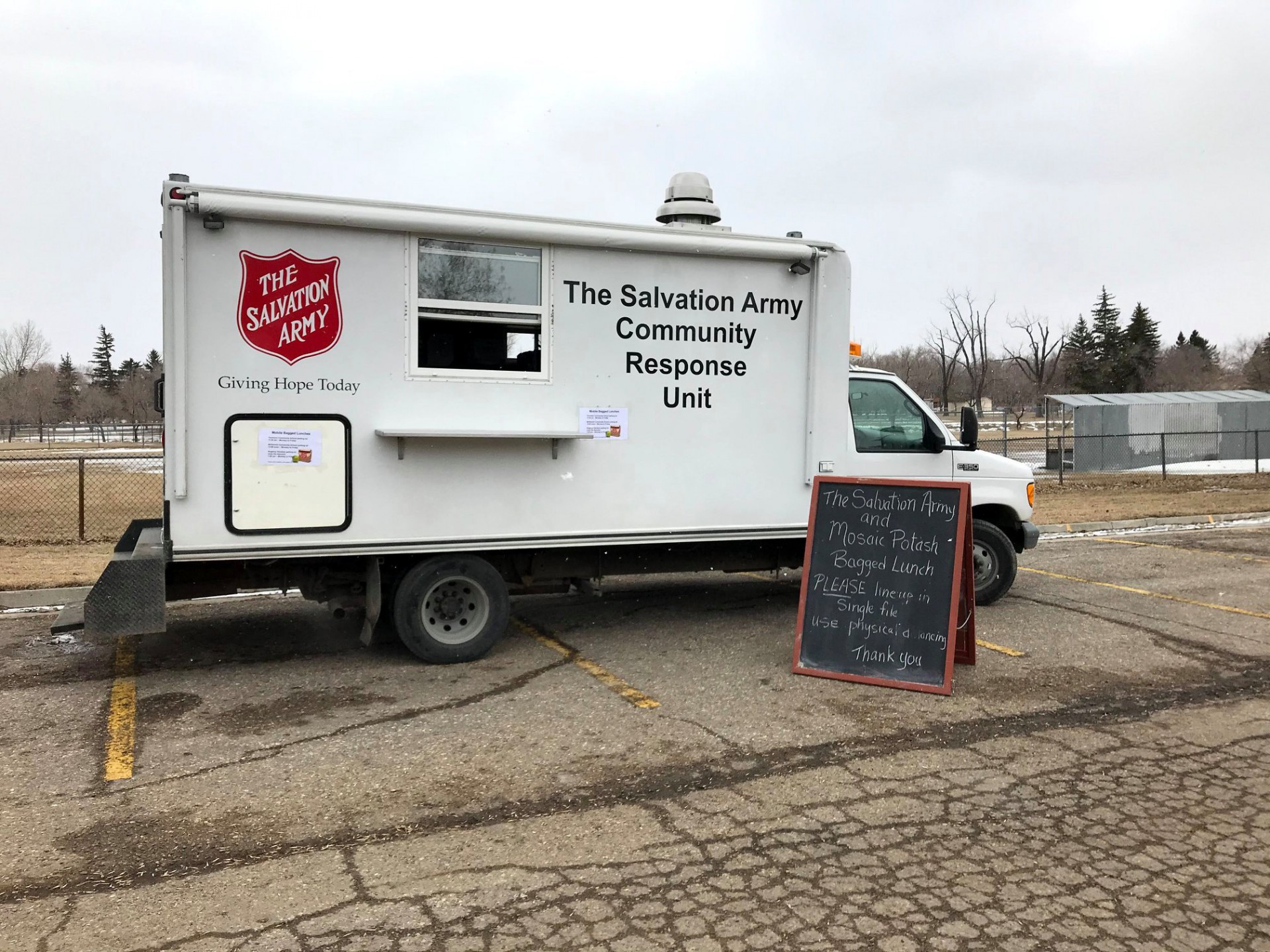 Community partnership delivers lunch program to children and youth in need
March 25, 2020
MEDIA RELEASE
REGINA, SK - Starting March 26, an anticipated 1,000 bagged lunches will be distributed from City of Regina neighbourhood centres to children and youth in need of food support to replace programs previously provided through schools.
Families who rely on these programs, and those experiencing a critical need, will be able to access a food package that contains a week's worth of lunches from their local neighbourhood centre.
"Regina is a caring community and this is a great example of how we come together to support those in need," said Mayor Michael Fougere. "This important initiative is a result of a joint effort by community partners to address gaps left in the Regina's food security programming resulting from the response to COVID-19. We are proud to be able to support our community partners, like REACH, to assist them in the continued delivery of these very important programs serving our most vulnerable communities."
The initiative came together through the collaborated efforts of REACH, Salvation Army, Chili 4 Children and the City to address a need resulting from the COVID-19 response. Regina Exhibition Association Limited (REAL) is providing their facilities and staff to prepare the lunches daily, City staff are providing distribution sites along with assistance in transporting and distributing the food packages, and The Mosaic Company has generously donated $50,000 to make the program possible.
"Mosaic supports school lunch programming year-round so it's only fitting that we commit to ensuring REACH and others have the ability to operate during the pandemic," said Sarah Fedorchuk, Vice President Public Affairs, Potash. "We're proud to support the community partnership school lunch program, as this ensures our most vulnerable children have access to lunches 7 days a week while we navigate these uncertain times."
The packages will be distributed Monday to Friday from 12:30 to 4 p.m. at a different neighbourhood centre each day. Distribution sites for this week are:
• Thursday, March 26 - mâmawêyatitân centre, 3355 6th Avenue
• Friday, March 27 - Core Ritchie Neighbourhood Centre, 445 14th Avenue
In order to respond to changing needs, distribution sites locations will be posted daily on Regina.ca/coronavirus. Families in need can call 306-777-7000 for more information.
For the health and well-being of the community, physical distancing measures will be implemented in accordance with Public Health guidelines.
We know that many residents are looking for ways to show their support for those in need. At this time, monetary donations to your local charity of choice is the best way you can show your support for vulnerable people affected by COVID-19.
The COVID-19 situation is changing rapidly and the City is taking immediate action as necessary. Updates are provided on Regina.ca/coronavirus.
- 30 -
Media contact only:
Desirae Bernreuther
Communications Branch
306-777-7486
Taken from media release: March 25, 2020 / From: City of Regina