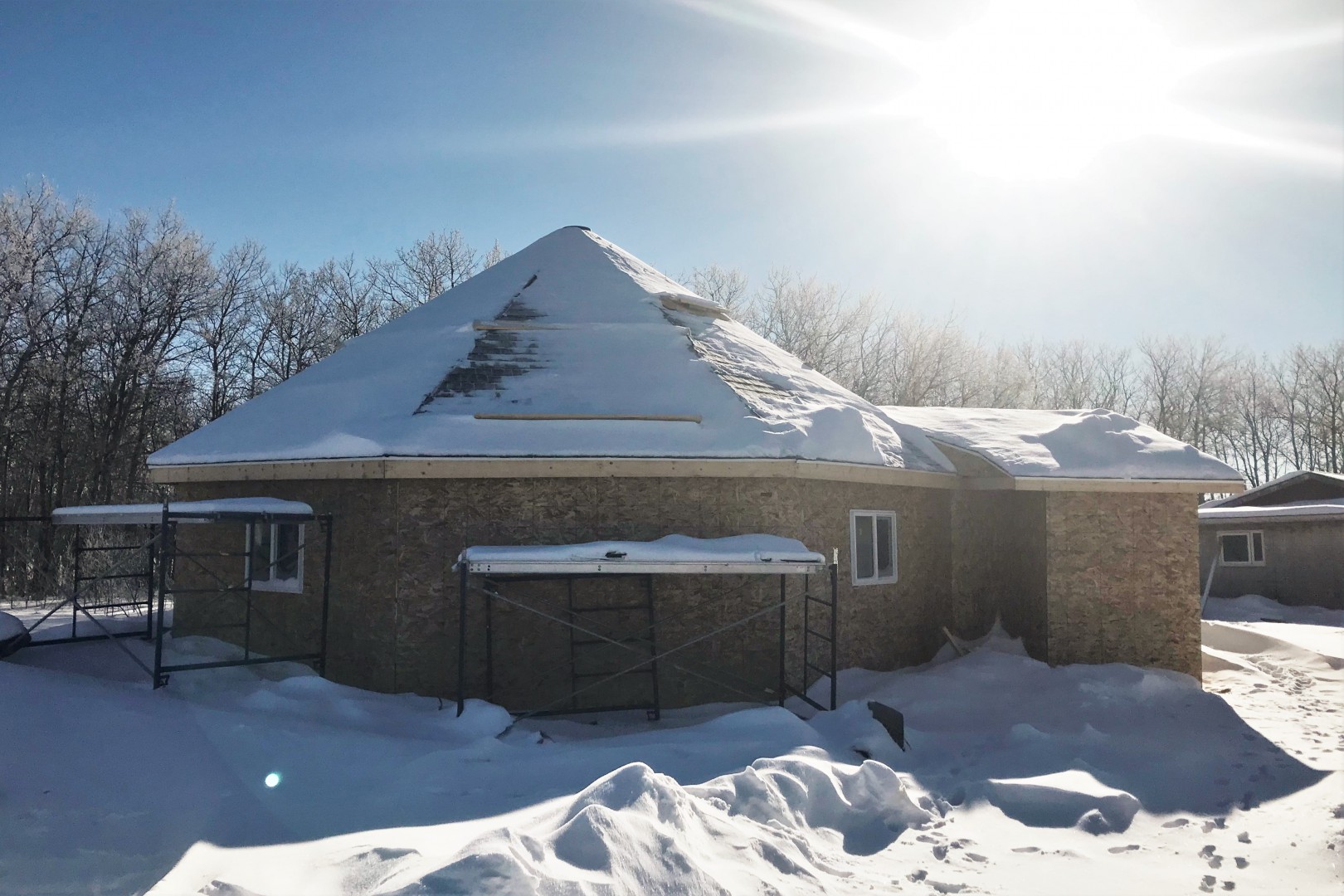 Connecting SK Indigenous Communities to Their Heritage with Sweat Lodge Funding
February 23, 2022
For centuries, Sweat Lodges have served as a place for Indigenous peoples across North America to hold cultural ceremonies focused on physical, mental, and spiritual healings and as a place to connect with one's heritage. The dome-like structures serve a unique purpose based on the community who operates them and are a vital part of maintaining healthy Indigenous communities.  

The funding provided by Mosaic will allow Zagime to have a larger and healthier space for people to attend sweat lodge ceremonies, an important cultural tradition for many First Nations. 
| | |
| --- | --- |
| The Zagime Anishinabek First Nation Sweat Lodge nearing completion. | Elder Alvin Kequahtooway stands inside the Sweat Lodge during its construction. |

Their existing Lodge needs replacement as it is no longer safe to host ceremonies. Mosaic's investment of $45,000 allows for the rebuild of the structure, which will be utilized by many First Nations people from surrounding First Nations including Cowessess, Kahkewistahaw, Ochapowace and other from across Treaty 4 Territory. Construction is currently underway and expected to be completed by the summer.  

"We are humbled to know that this grant, which is the first of its kind for both Mosaic and Saskatchewan First Nations, impacts many First Nation communities by providing a sacred place for healing that connects individuals to their heritage and culture," shares Mosaic's Indigenous Engagement Coordinator, Earl Greyeyes. "Through working with First Nations and Métis communities, like Zagime, we identify strategic opportunities to target our funding to the projects that are important to the growth and sustainability in the areas where we operate." 
Mosaic's 2025 Indigenous Engagement Strategy ensures that by 2025, 15% of our total community investment dollars, procurement spend, and new hires are with Indigenous peoples. Learn more about this commitment and how we are working to meet our goals.
About Sweat Lodge Ceremonies