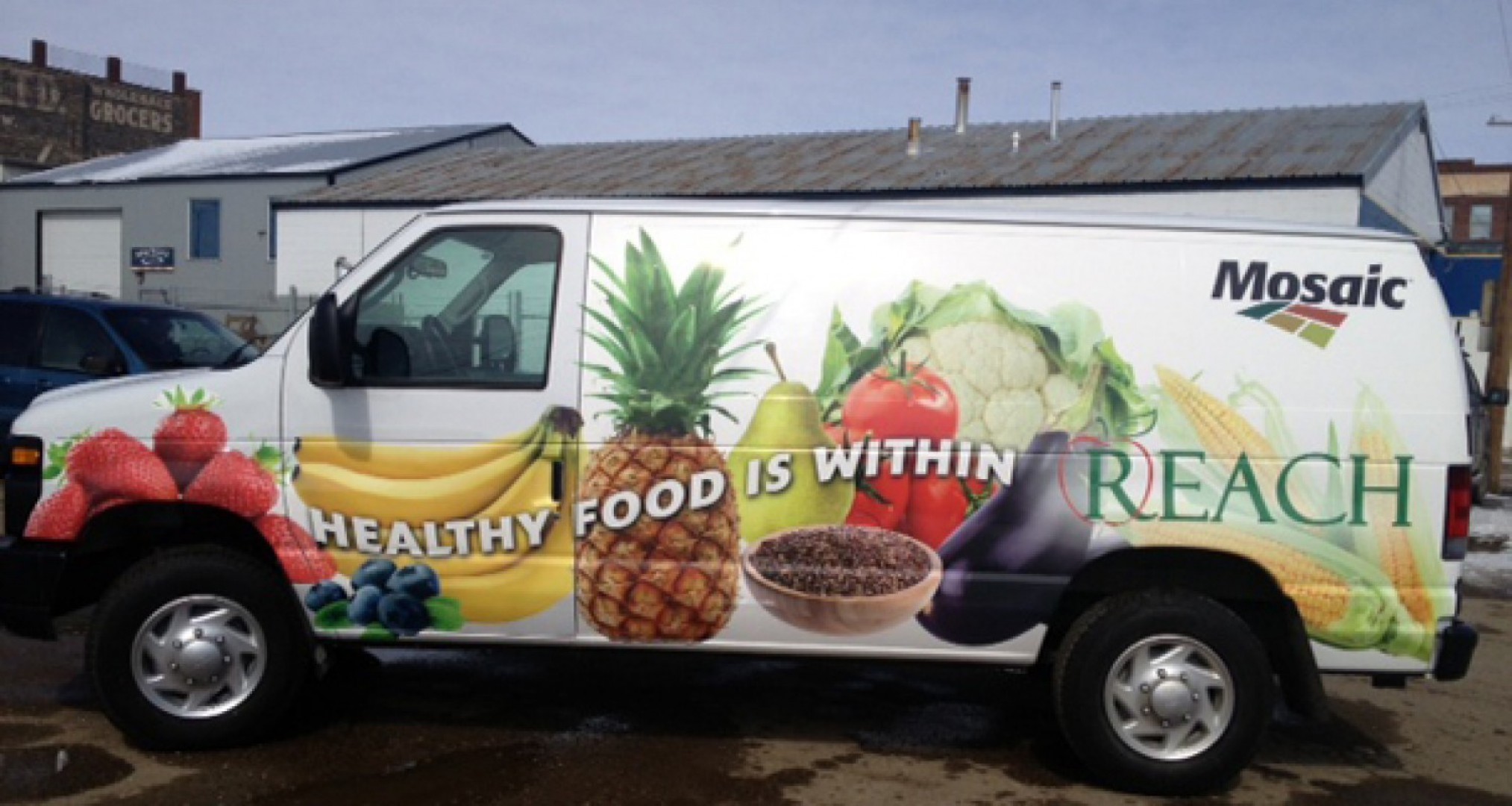 Fighting Food Insecurity in Saskatchewan with Reliable Infrastructure
September 15, 2021
Food insecurity across Canada is on the rise. According to the Breakfast Club of Canada, nearly 2.1 million households in Canada experienced food insecurity in 2020. As the Covid-19 pandemic continues to put financial pressure on families, the number of individuals vulnerable to a disruption in access to healthy food options is rising.
At Mosaic, our role in fighting hunger starts with the work our employees do each day to help the world grow the food it needs and extends to our backyards. Across North America, we invest over $1.5 million USD each year to address food insecurity and hunger. In Canada, we foster strong partnerships with the 24 food organizations in the communities where we operate and last year invested nearly $1 million.
Now more than ever, reliable infrastructure is key to ensuring food organizations can handle the volume of products they are required to move each day to feed populations in need. Here are a few examples of how we support improvements made to infrastructure to equip and position our partners to run effective food programming.
Moose Jaw & District Food Bank, Moose Jaw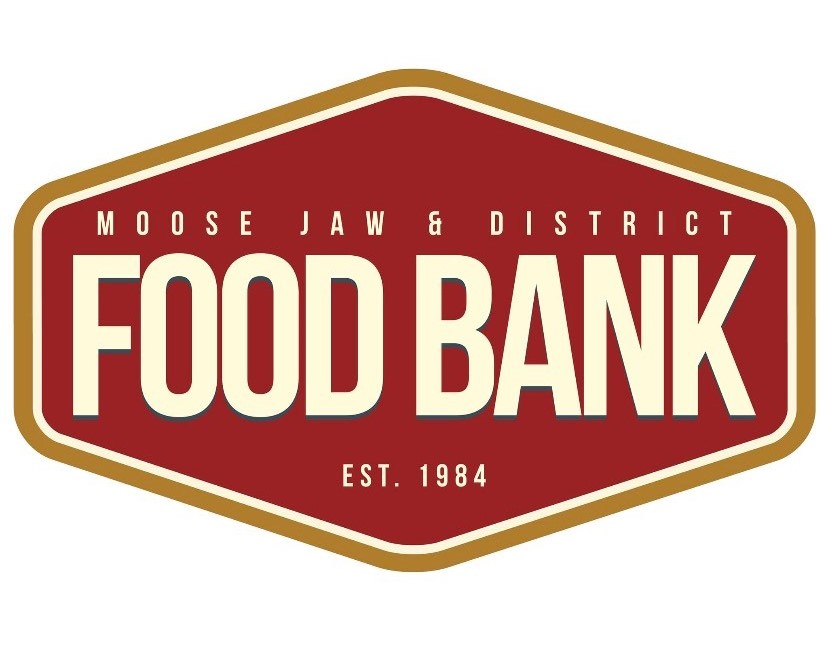 Vital to the community of Moose Jaw, the Moose Jaw & District Food Bank (MJFB) serves over 950 people each month; half of them are children. As the number of individuals accessing the MJFB has grown in recent years, so has the need for a larger space.
In 2020, the Food Bank announced a capital campaign to purchase a new building to accommodate their need for a larger, well-functioning space. Mosaic committed $40,000 toward the campaign in addition to $10,000 toward their 2020 Better Together Food Drive.
Mosaic's Vice President of Government and Public Affairs – North America, Sarah Fedorchuk, shared Mosaic's plan to continue our support to help ensure the Food Bank can continue feeding those at risk for food insecurity in Moose Jaw and the surrounding communities.
"We are proud to share our continued support for the Moose Jaw Food Bank, with a $90,000 investment over the next three years," said Sarah. "This funding allows the organization to expand and improve their current infrastructure requirements to meet their growing needs and helps uplift a community where hundreds of Mosaic employees call home."
The MJFB's new home, located on 270 Fairford St. W, is complete with an office, warehouse, and large lobby to serve residents.
Chili for Children, Regina

A staple in the community for over 40 years, Chili for Children supports vulnerable youth in Regina by providing hot lunches to over 800 students at several schools in the city's inner-city neighbourhoods.
In 2019, we announced a $25,000 donation to the organization to help purchase a new vehicle to transport hot meals to schools throughout Regina. As well, we recently helped outfit the organization's food concession trailer, pictured above, with a hot water system.
"Now more than ever, we must ensure our infrastructure is functioning to continue our important work," shared Greg Stevenson, Executive Director, Chili for Children. "Thanks to the continued support of Mosaic, we were able to put our food concession trailer in service, which will help us access our community of students throughout inner-city Regina who are experiencing food insecurity."
REACH (Regina Education and Action on Child Hunger Inc.), Regina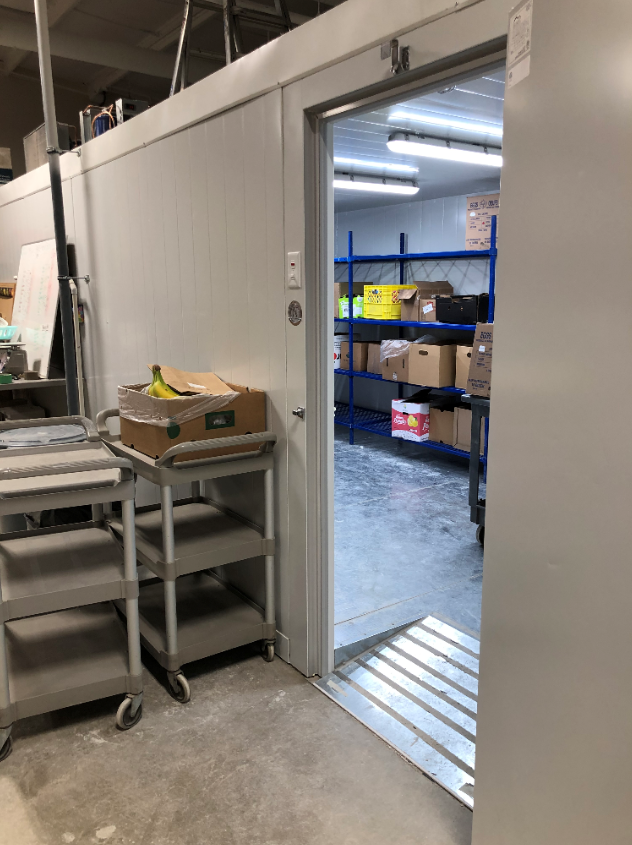 Last year, REACH, which delivers food programming to nearly 200 organizations and schools in Regina, was forced to relocate to a new space. The move, in early 2020, was mid-pandemic and at a time where they were experiencing an increased need for their services.
To ensure they continued to fulfill their mission to provide the community has access to safe, affordable, and nutritious food, REACH needed funding to help outfit the space with functioning equipment in the kitchen.
Thanks to Mosaic, we were able to furnish our new space with new coolers and freezers to house our product," shares new Executive Director, REACH, Matt Leisle. "Equipment like this is vital for us to continue our important work to help feed those at risk of food insecurity in Regina."
Souls Harbour Rescue Mission, Regina
Last year, we completed a three-year $150,000 funding agreement with Souls Harbour Rescue Mission (SHRM) to help build a dining hall in their new building on Angus Street in Regina, SK.
The new hall provides SHRM with enough space to serve twice the number of people as the previous space. In addition, it is used as a men's shelter in the evenings after the meal and doubles its previous capacity from 12 to 24 beds.
Carmichael Outreach, Regina
The demand for Carmichael Outreach services in Regina continues to skyrocket amid the pandemic. Last year, the organization, which provides services to those who experience poverty and homelessness, served around 150 meals between 1 and 3 pm. Today, they serve around 250 in less than an hour.
Funding from Mosaic allowed for an upgrade to a commercial-grade facility that now accommodates the growing population requiring assistance due to the Covid-19 pandemic.
"Mosaic has been an amazing partner from the get-go and truly have helped us make a huge difference, both through our kitchen as well as through all the other amazing support given," said Carmichael Outreach Rochelle Berenyi, Executive Director. "We couldn't have gotten to where we are today without that initial support."
Hunger Action Month
Follow along throughout September, deemed Hunger Action Month across the country, as we join others in the stand against hunger. We will highlight our employees' role in the fight against hunger and share our partners' impact in the communities where we operate.