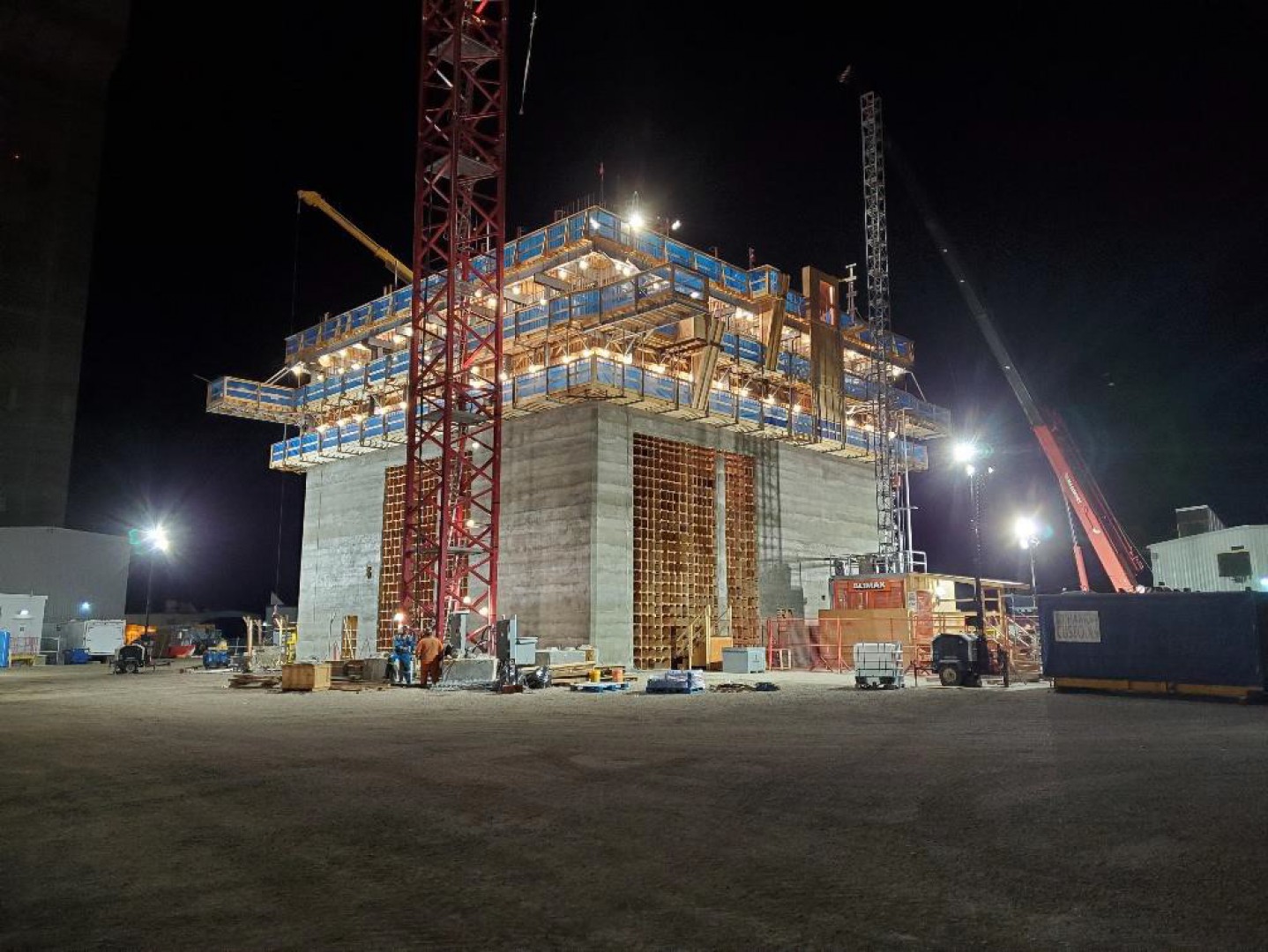 K3 South Shaft Headframe Slip-form Continuous Concrete Pour Underway
August 20, 2020
ESTERHAZY, SK - On August 14, Mosaic contractor Hamon Custodis Cottrell Canada, Inc. commenced a continuous slip-form concrete pour to construct a 313-foot-tall south headframe to accompany the sky-high existing north headframe at K3 in Esterhazy, Saskatchewan.
The continuous pour height will reach 307 feet and will take a massive 784 concrete trucks and 24 back-to-back days to complete.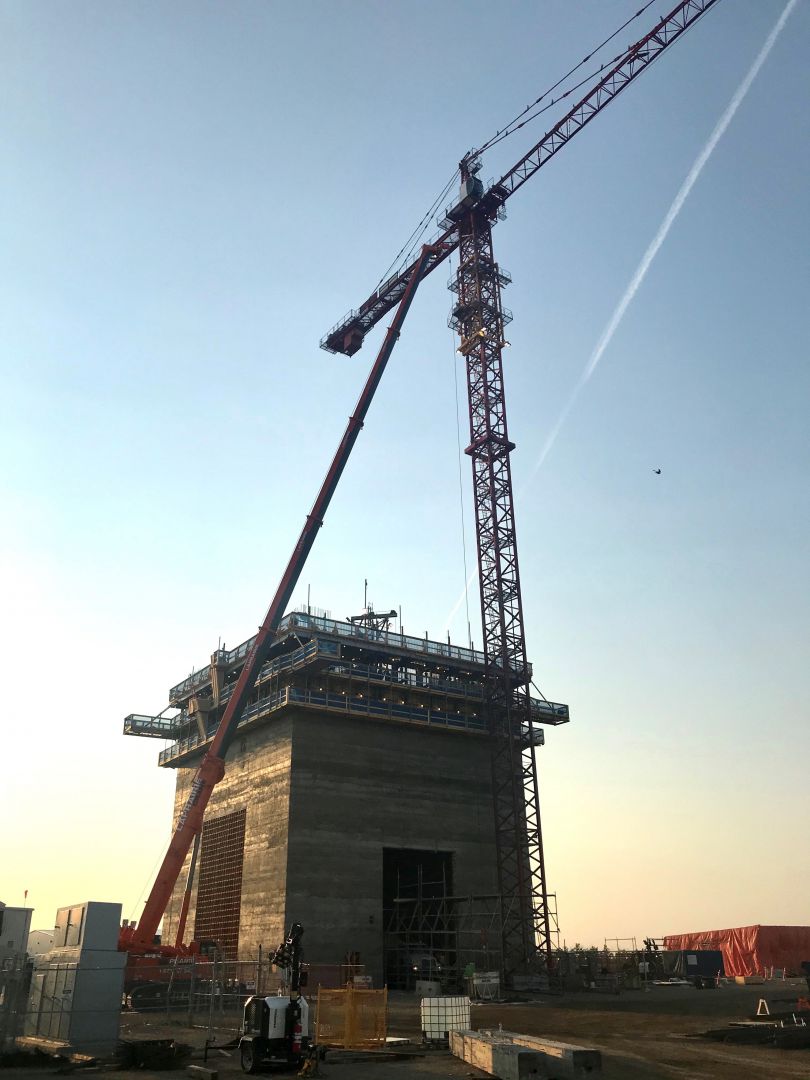 Once the main slip-form is completed, an additional six-foot section is poured for the top 'pent-house' base which will take another week or so, with Hamon demobilizing at the end of September.
Incredibly, every hour the structure grows another six and a half inches. A concrete truck arrives every 45 minutes – delivering a total of 4,350 cubic meters of concrete. Another three million pounds of rebar (reinforcing steel) is also part of the build.
The new south headframe is a replacement for the smaller temporary 'headframe' which was previously used for shaft sinking and for the installation of shaft bottom steel in the mine.
Once the headframe structure is complete, work will shift inside the headframe to prepare it for operation. This includes adding the infrastructure needed to hoist millions of tonnes of potash ore from the new K3 mine, which will be transported on overland conveyors to the existing K1 and K2 mills for processing.
"Safety will continue to be the top priority as the Mosaic and Hatch project team carefully and continuously build on Esterhazy's potash legacy and Mosaic's future, one inch at a time," adds Director, Capital – K3, Bernie Boutin.
For more on Mosaic's K3 project and the Esterhazy transition, click here.