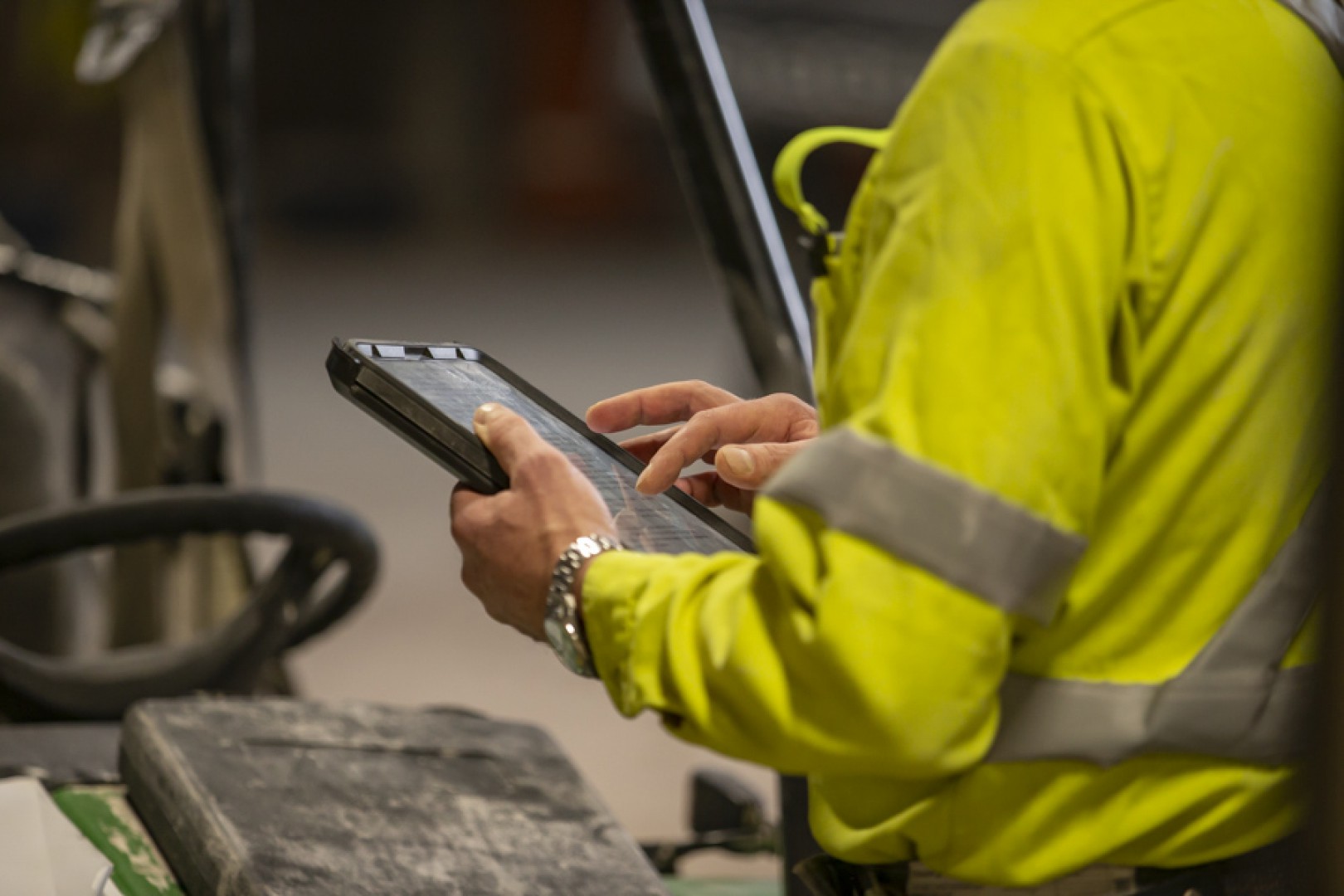 Meet the Sustainability Leads Who are Driving Progress Towards our 2025 ESG Performance Targets
February 11, 2021
To help the world grow the food it needs, we extract natural resources – potash ore and phosphate rock – from the earth. As one of the world's leading producers and marketers of these crop nutrients, we know that respect for the environment, and those who rely on it, is essential to the sustainability of our business. As part of Mosaic's 2025 ESG Performance Targets, we are committed to reducing both our freshwater and greenhouse gas (GHG) use by 20% per tonne of product by 2025.
Mosaic employees play a critical role in our ESG journey. The work they do each day contributes to improved efficiencies, risk reduction and optimized production. Dedicated Sustainability Teams located at each of our mining and manufacturing facilities across North America are helping drive performance in these critical areas.
Meet the Team Driving Change at Mosaic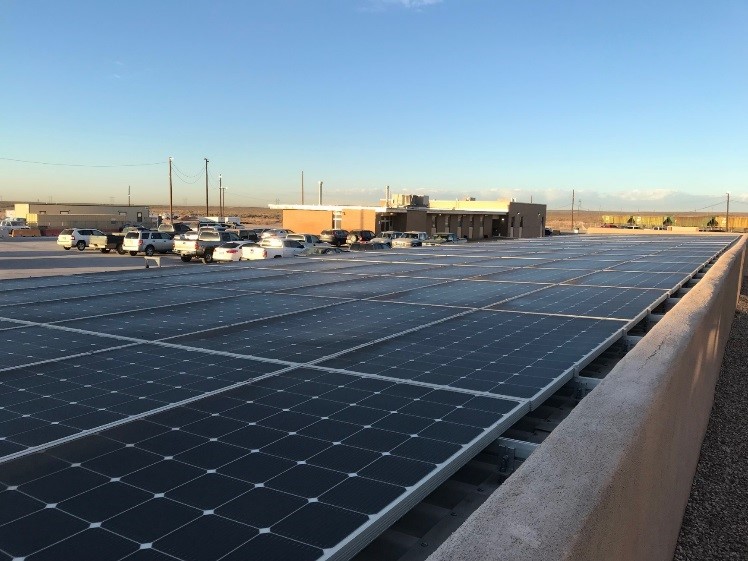 From a solar-powered administration building in Carlsbad, NM (pictured above) to motion sensor lighting at the warehouse in Belle Plaine, SK, our Sustainability Teams are completing projects that optimize processes and equipment to reduce our impact on the environment.
The Sustainability Team consists of diverse employees who have a unique perspective on our operations. They take a collaborative approach to furthering reductions of freshwater and greenhouse gas emissions, brainstorming ideas and encouraging their colleagues to think differently about how we can take meaningful actions each day to reach our targets. Their work to help Mosaic reach our targets is in addition to their traditional positions.
Each year Mosaic shares ESG progress made across the company in the Annual Sustainability Disclosure. As we continue to strive for better performance and results, the data helps us measure our success, be accountable and look for new ways to improve. Reporting and transparency are integral to our sustainability journey. As we work toward the 2025 freshwater and GHG emissions targets, we will also provide our stakeholders an update on the projects, large and small, that are contributing to our success.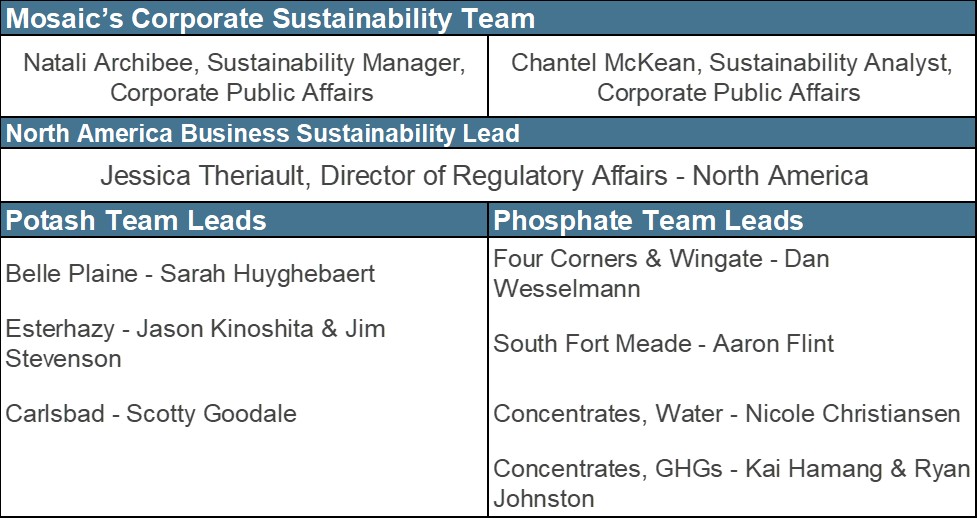 "Working with the concentrates sites will continue our momentum to minimize the impact of water withdrawals on our process water inventories. Sites will also understand the ESG targets and how they contribute to Mosaic's strategic priorities," said Concentrates Water Lead, Nicole Taylor (Christiansen), Senior Manager, Engineering. "Driving progress toward the targets helps us deliver on our commitment to Act Responsibly – but also translates to risk reduction, improved efficiency and lower costs."
Raising the Bar: The Importance of our Teams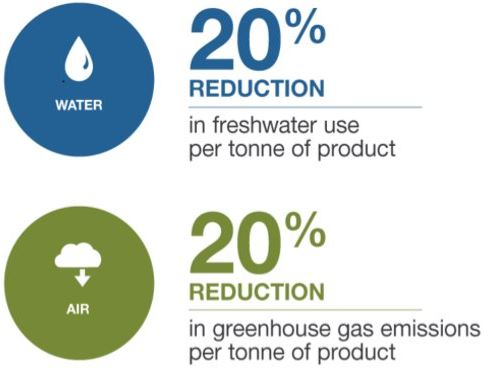 Both water and energy are essential inputs in our operations and across the agricultural value chain - from mining, production, distribution and use of our crop nutrient products.
"The work Mosaic's Sustainability Team is responsible for is critical to maximizing our positive impact on society," explains Jessica Theriault, Director of Government and Public Affairs – North America. "Not only are we able to measure our progress, but this new structure is providing an avenue to share best practices, equipment and process efficiencies and leverage project ideas across North America related to water and greenhouse gas emissions."
Stay tuned to learn more about our Sustainability Teams' progress towards achieving our 2025 ESG Performance Target to reduce freshwater and greenhouse gas emissions.