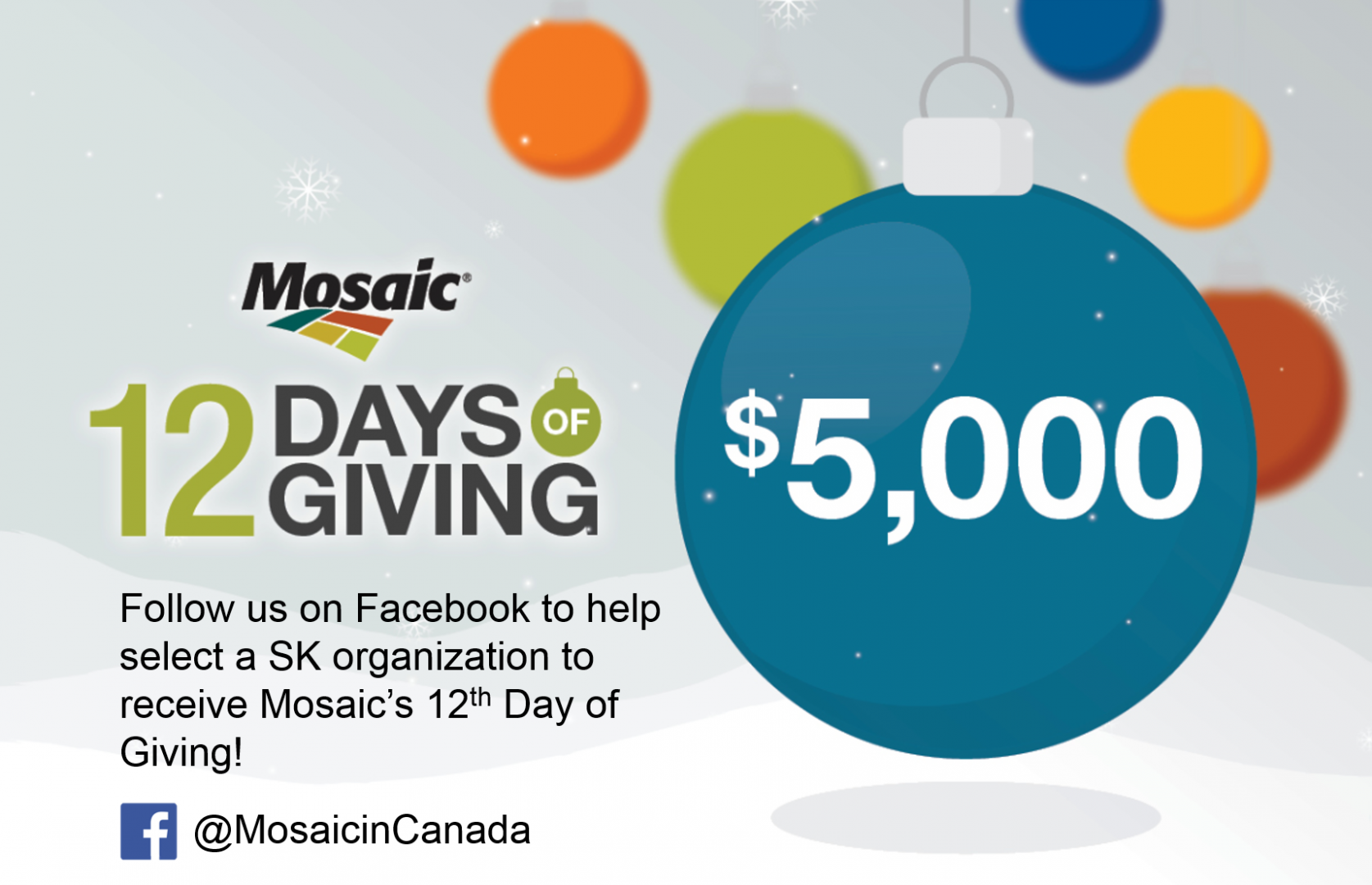 Mosaic Employees Choose $5,000 Grant Recipients
December 7, 2017
REGINA, SK - This fall, a call went to Potash employees in Saskatchewan encouraging them to nominate organizations to receive a $5,000 grant from Mosaic. Employees then voted on the top organizations—two nonprofits per site. Nearly 200 employees nominated charities, and 440 employees voted.
Staying true to the company's community investment priorities, Mosaic employees tend to choose organizations that are well-known, trustworthy organizations within the communities where they live and work.
Don't miss the video capturing some of the grants:https://www.youtube.com/watch?v=0TlfCseneB8&feature=youtu.be
Next week, our Mosaic colleagues in Saskatchewan will continue paying it forward with their new 12 Days of Giving campaign. The 12 Days of Giving will consist of a donation to employee-chosen charities for 11 days, and on the final day of the campaign, the donation will be given to a nonprofit selected by the local community, via @Mosaicincanada's active Facebook audience.