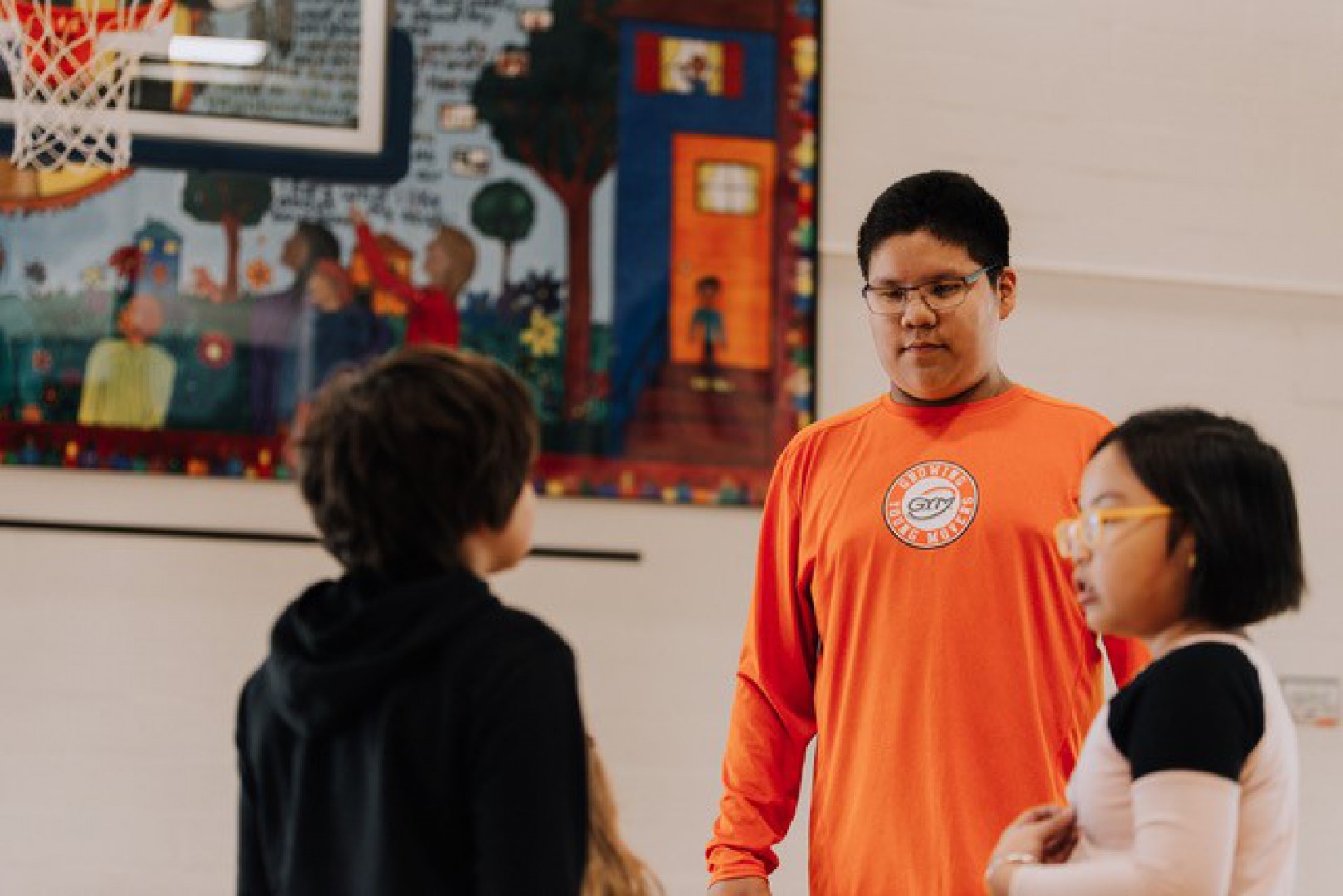 Mosaic Helps Youth Foster Strong Community Bonds
August 6, 2020
REGINA, SK - At Mosaic, we understand that the sustainability of our business and our communities are indelibly linked. Locally, we invest in projects and organizations that make the communities around our operations stronger. As part of our commitment to spend 15% of our total community investment dollars in Indigenous communities, we recently partnered with a grass-roots organization in Regina named Growing Young Movers (G.Y.M).
G.Y.M is a non-profit organization with 25 employees, ranging from high school students to University professors, dedicated to enhancing the social, emotional, and physical well-being of children and youth. What started in 2013 as an after-school program at Kitchener School in Regina, SK., employing only two student mentors, G.Y.M. has grown to provide students with more than just a place to go after-school, it connects inner-city youth with the broader community of Regina, providing them with unique experiences they otherwise may not have had.
A recent study from the Ministry of Education shows the 2019 three-year graduation rate for Indigenous students dropped to 43.4 percent from 44.5 percent. Programs offered at G.Y.M. look to provide students with opportunities to engage in positive wellness experiences resulting in increased in-school attendance and graduation rates and increased employment of Indigenous peoples, to name a few.
Through our partnership, the City of Regina's Summer PlayEscapes program, offered during the summer months at the mâmawêyatitân centre in Regina, received a much-needed boost. The funding provided by Mosaic helped in the staffing of G.Y.M's high school mentors to work alongside the City employees and to conduct a research study aimed at evaluating G.Y.M.'s impactful work and identifying future community needs.
Fun Fact:
In 2018, Mosaic proudly partnered with the Saskatchewan Roughriders to provide funding for the Heart of the Site at the mâmawêyatitân centre, a beautiful shared green space for the community. From healing circles to ceremony to outdoor classes to just a place to relax, the uses will change by season and over time, based on the needs of the community. Learn more about
Mosaic's partnership with the mâmawêyatitân centre here
.

Executive Director, G.Y.M, Brian Lewis, Ph.D., shares the impact our donation has had thus far.
"For the high school students, this isn't just a job. It gives them a space to connect and foster strong bonds with youth in our community. We are very thankful for Mosaic's support, which allows us to continue providing students with these rewarding opportunities," said Brian.
We are proud to support the organization's mission of growing stronger communities by provides a platform to 'move' youth, both those who attend and work at G.Y.M., to make a difference in their community by being compassionate and caring while also developing personal and social responsibility.
Watch this video to learn more about how this exceptional organization is growing a generation of young movers.