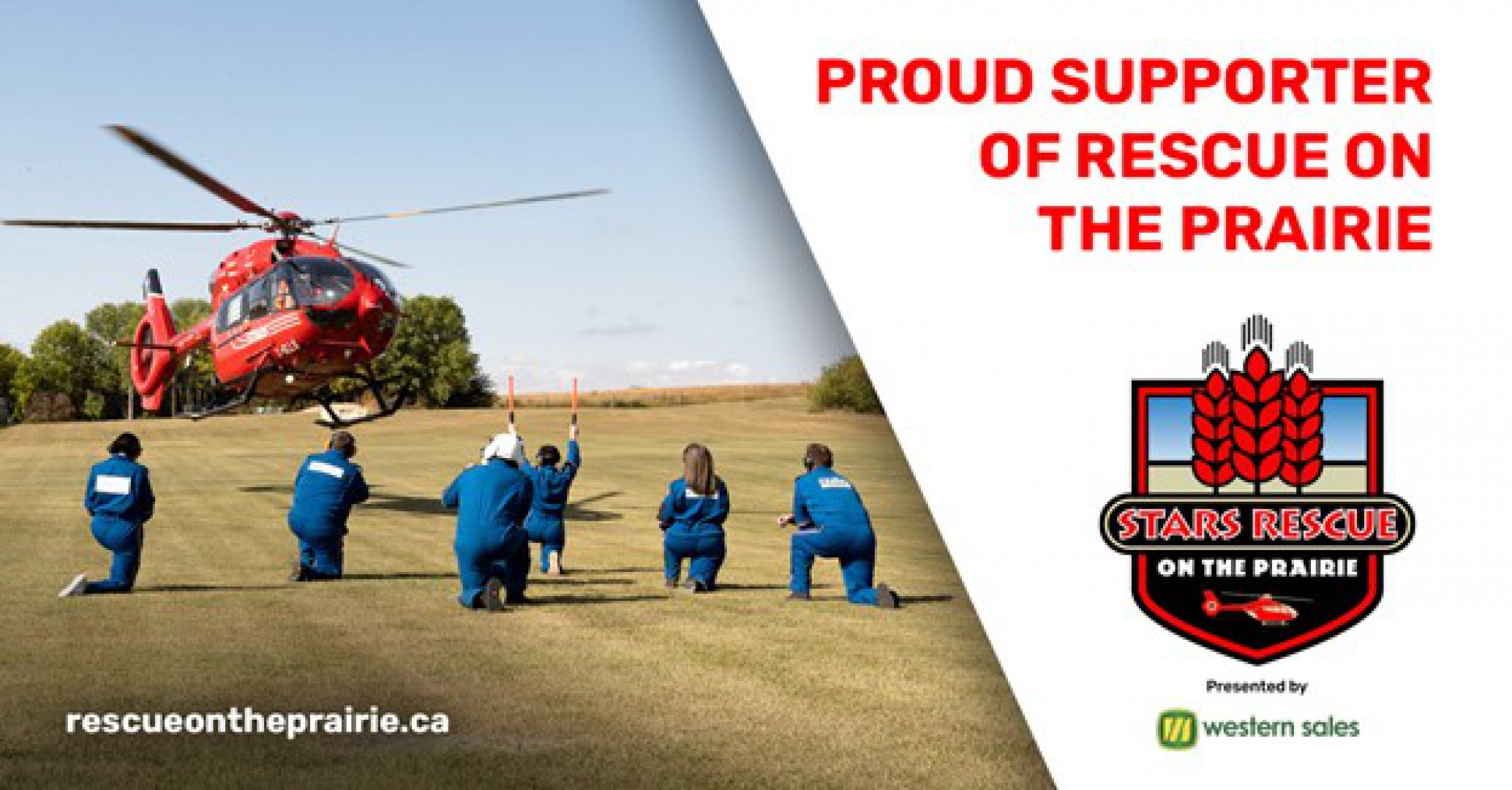 Mosaic's CEO Joins STARS on a Mission to Fund Lifesaving Services on the Prairie
September 7, 2023
Mosaic's Chief Executive Officer, Joc O'Rourke, is taking to the sky to join STARS Air Ambulance on a mission this September. The goal is to raise funds to ensure the life-saving organization can continue to respond to people anywhere in Saskatchewan and deliver critical care.
"I find it tremendously comforting to know that STARS is ready to depart from the Mosaic Hangar in Regina to provide care to one of our nearly 2,000 Saskatchewan-based employees, their families or neighbors in a worst-case scenario," said Joc O'Rourke, Mosaic's CEO. "A lifeline for patients in rural, remote and Indigenous communities, STARS' services are invaluable to our province – and I feel strongly about doing my part to help STARS reach the patients who need it most."
Rescue on the Prairie will take a flight on September 21 from Regina and transport Joc, along with three other participants, to a remote location. Once at the remote site, Joc and three other competitors will be partnered with a STARS' pilot or responder, and the pair will compete in rescue challenges. The tasks are similar to situations STARS' crews face daily, assessing their medical, aviation, and endurance proficiencies.
Joc and the other contestants will also raise funds, needing $50,000 to be rescued and returned to civilization. You can pledge your support for STARS and Joc by making donations to his campaign here.
Rescue on the Prairie has raised $2.7 million for STARS Air Ambulance to date. Watch the STARS' 2022 highlight video to learn about Rescue on the Prairies.
A Sky-High Partnership
Mosaic has supported STARS in Saskatchewan with $10.5 million towards its life-saving missions since 2011. Mosaic's funding supported STARS's first capital campaign to bring STARS to Saskatchewan, helicopter fleet and equipment upgrades, staff training, and its day-to-day operations. The STARS Regina hanger is called the Mosaic Hanger.