Mosaic Emergency Response and Mine Rescue Teams Equipped for Anything
October 26, 2021
On average, it can take the nearest local emergency vehicle up to 45 minutes to reach one Mosaic's often-remote facilities across North America. When it comes to emergency response times, that is too long. Fortunately, Mosaic's on-site emergency response and mine rescue teams can respond in less than 15 minutes - a difference that could mean someone's life.
Mosaic employs more than 12,000 people around the globe, and their safety and wellness are our top priority. Each of our operating facilities is home to a Mine Rescue Team (MRT) and/or Emergency Response Team (ERT), which both provide critical support by responding to a wide range of emergencies to protect and keep colleagues safe in times of need.
Equipped for Anything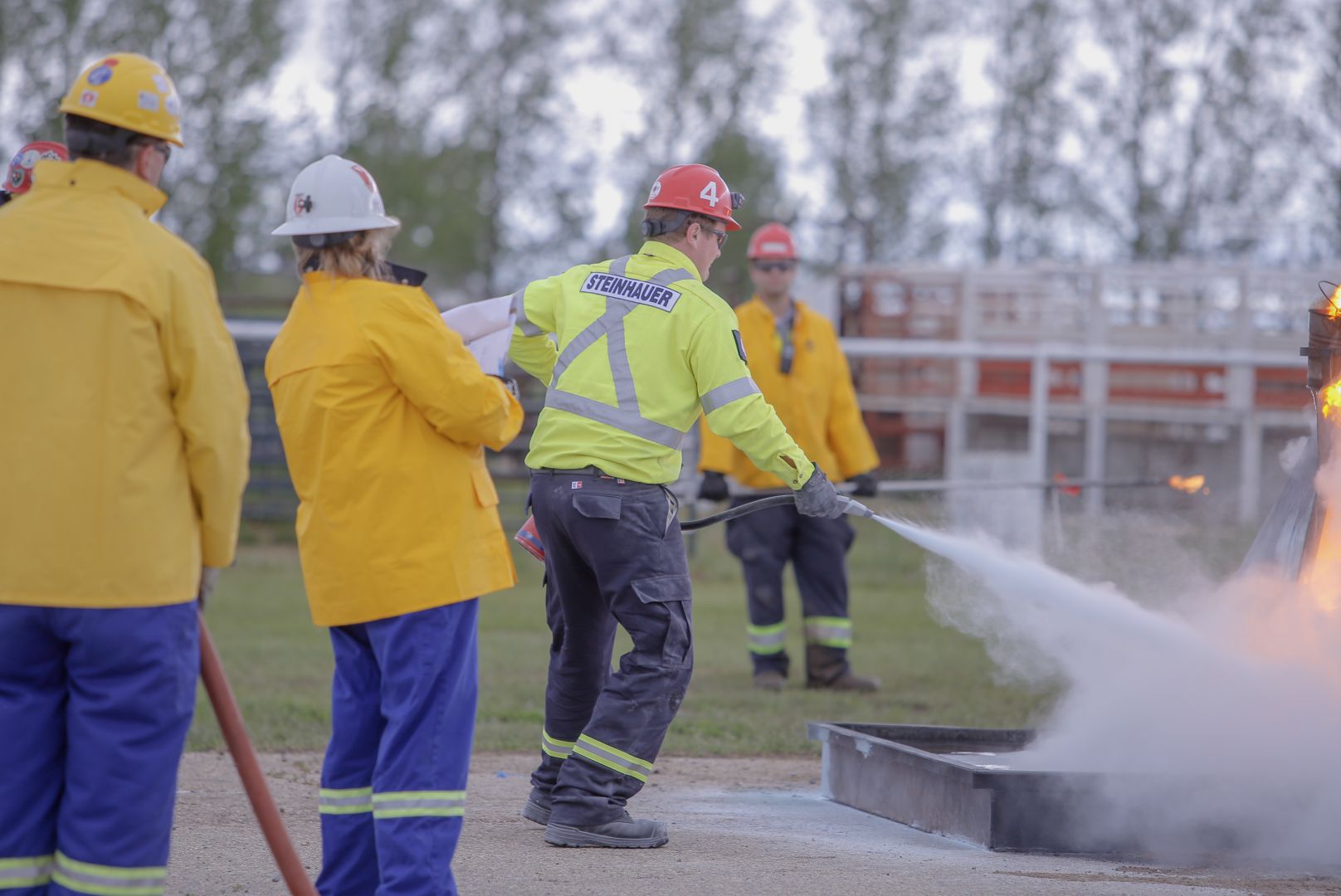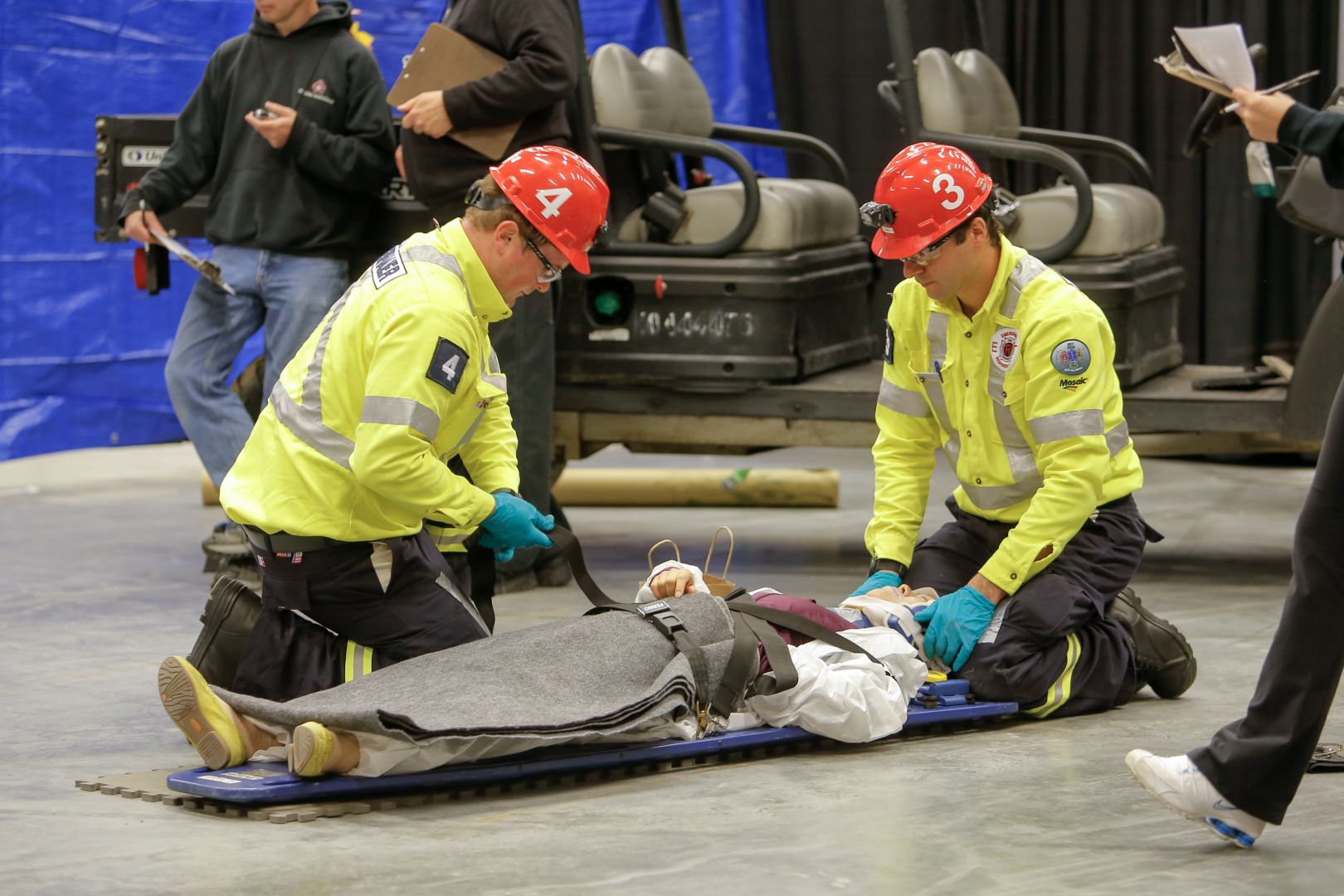 Each team can include up to 50 members who receive rigorous annual training aimed at equipping them to respond to the scenarios they may face. Training may include, but is not limited to, SCBA (self-contained breathing apparatus); mine gases; fire control; ground control; team procedures; confined space rescue; rope and cold-water rescue; fire suppression; vehicle extrication; hazardous materials rescue; AeroMed operations; Incident Command; CPR and First Aid - all at a minimum of 40-hours per year.
"We receive high-level training from accredited safety companies," shares Belle Plaine Emergency Response Team Member, Darren Soyka. "The rescue skills and techniques we acquire through training are applicable in everyday life and on the job, which contribute to an overall safer site environment."
Teams also put their skills to the test during annual in-house and industry-wide competitions which currently are on hold due to Covid restrictions. But Mosaic teams have come up with creative scenarios – similar to a competition setting – to keep their skills current.
---
Check out this video from the 2018 Saskatchewan Mining Association (SMA) Emergency Response/Mine Rescue Skills Competition for a glimpse of what it's like to compete:
---
"Being a member of our Emergency Response Team, while challenging at times, is a rewarding experience because our actions have provided immediate care and quick and effective decision making during medical emergencies and rescues," shares Nick Faratro, ERT Coordinator at Riverview in Florida.
Not surprisingly, Nick's sentiment is held by many Response Team members, who shared that their time on the team has provided both professional and personal growth as they learn new skills and challenge themselves in state and provincial-wide competitions.
"When seconds and minutes can mean the difference between returning home or not at the end of a workday, our Mine Rescue and Emergency Response Teams are trained to handle any situation they are faced with, paired with the important ability to keep their colleagues calm in the face of an emergency." said Holland Thompson, Director Health and Safety – North America. "This also holds true as we continue to maneuver through unprecedented times in the Covid-19 pandemic. Each team has stepped up to the plate to ensure they are providing care to their colleagues in need while adhering to Mosaic's strict Covid protocols."
"I want to thank each team member for their resilience and dedication to providing quality care and assistance to our workforce throughout the pandemic," adds Holland.
New Technology Keeping Our Teams Safe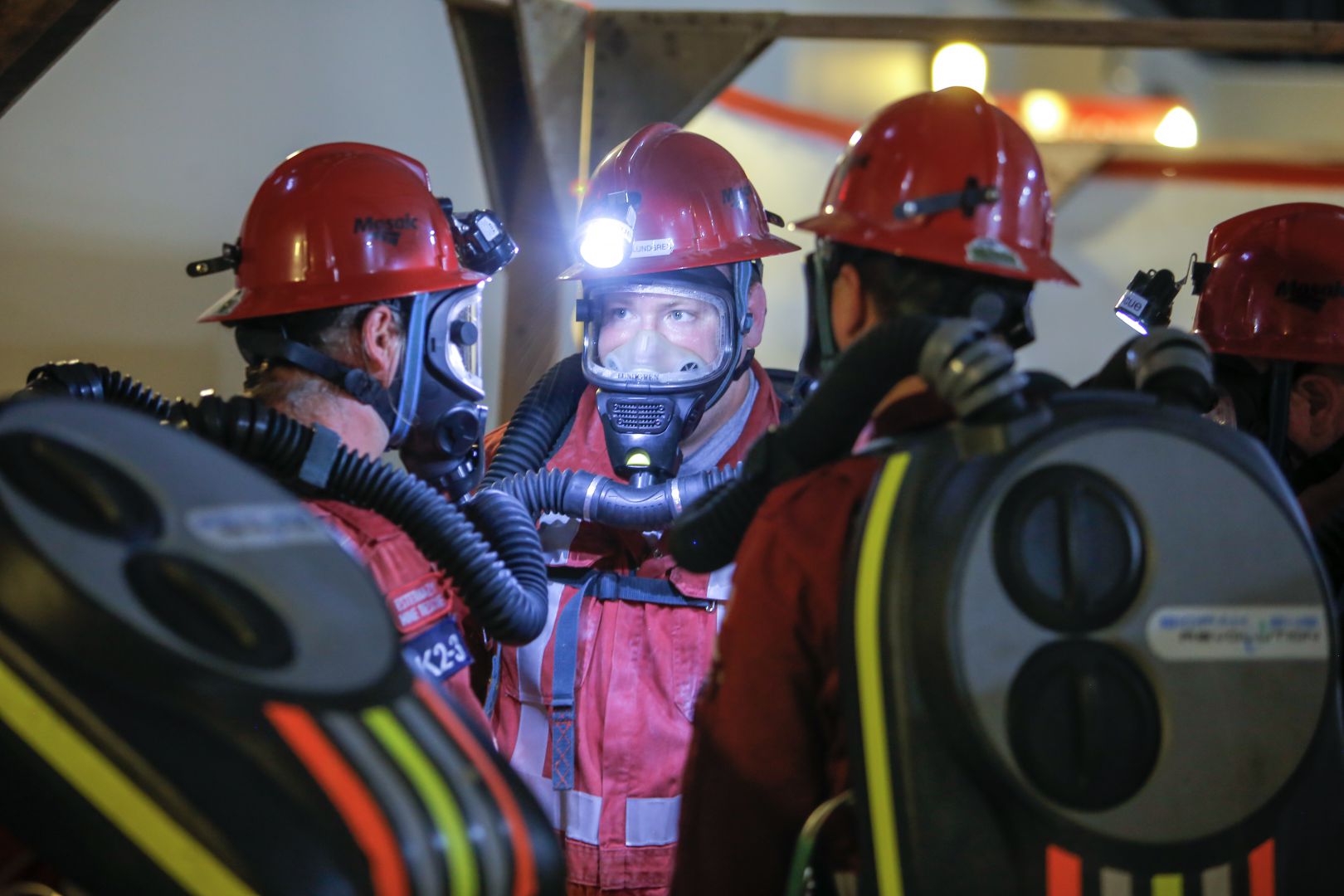 As Mosaic continues to introduce innovative technology to keep our people and communities safe, our teams are seeing the benefits firsthand.
Previously, when sizing up a rescue situation, such as an underground fire, team members would be required to assess the situation sight-unseen. Now, instead of going into a situation blind, drones have been introduced as a key part of rescue initiatives – significantly reducing risk. In addition, the use of G1 SCBA packs with built-in thermal imaging cameras has also helped produce a more accurate reading of heat zones, allowing team members to make quick and precise emergency response decisions.
"I have full confidence in our teams' ability to act at a moment's notice," said Holland. "Regardless of the situation, our teams are equipped with the tools they need so everyone can come to work each day confident we are in the right hands."