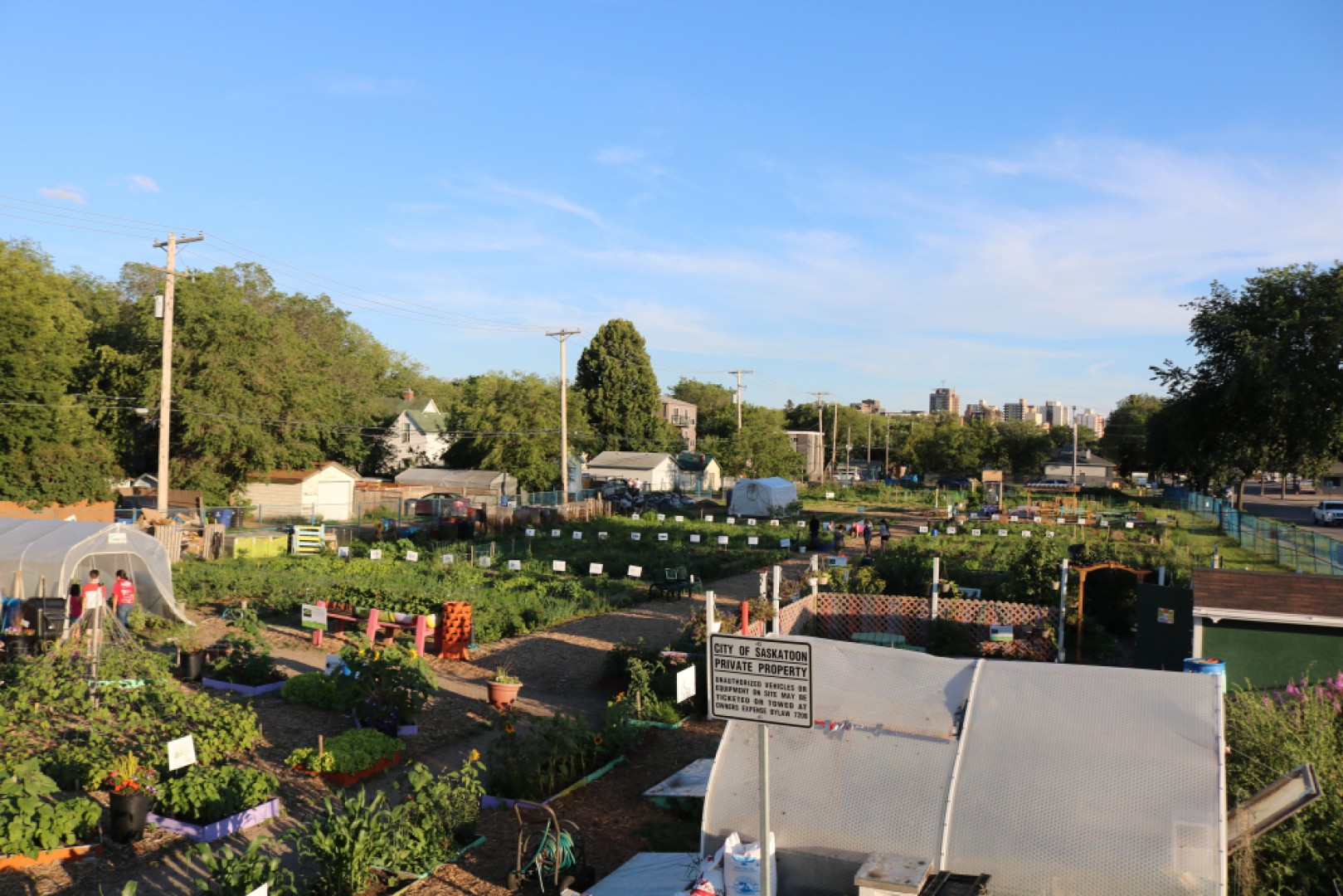 Mosaic Support Helps Nourish Saskatoon Families
August 12, 2020
SASKATOON, SK - Every year, the Saskatoon Food Bank & Learning Centre's staff, along with 1,500 volunteers, get together to grow 17-20,000 lbs. of vegetables for emergency food baskets at The Garden Patch in Saskatoon. Roughly 85,750 baskets are distributed in the city annually, directly impacting over 233,000 family members.
Mosaic's Vice President, Government and Public Affairs - North America, Sarah Fedorchuk, said the company is a proud supporter of The Garden Patch, which runs workshops, tours, and garden work experience programs.
"Our mission is to help the world grow the food it needs," says Sarah. "Working with organizations such as the Saskatoon Food Bank is vital to help nourish the most vulnerable residents in our communities. Mosaic's ongoing support helps address the underlying roots of poverty through the Garden Patch and Gardening 101 Certificate Program."
The Garden Center started as a communal garden until the Food Bank began overseeing it in 2012. It has since flourished into a learning center that includes the Certificate Program, which is an intensive four-month hands-on land-based course designed to teach leadership, cooking, and food production skills to adults on the pre-employment spectrum. The goal of this work is to help participants develop the skills needed to maintain meaningful employment or return to school upon the completion of the program.

Adrian Werner, Food Security Senior Manager at the Saskatoon Food Bank & Learning Centre, explains the importance of Mosaic to the Garden Patch. "We could not offer the Gardening 101 Certificate Program without Mosaic's support. It has a huge impact on participant's lives and often results in a big transformation in their lives," said Werner. "We know that the Garden Patch is a special place for people looking for work experience, a place to meet new people, to look for ways to get involved in their community, and of course to learn how to grow their food. I want to thank Mosaic for their role in helping us grow a stronger community."
For over 85 years, the Food Bank has provided the people of Saskatoon with access to safe, affordable, and nutritious food. We proudly support their efforts to ensure a food-secure community. Learn more about the Saskatoon Food Bank & Learning Centre and the programs they offer by visiting their website.