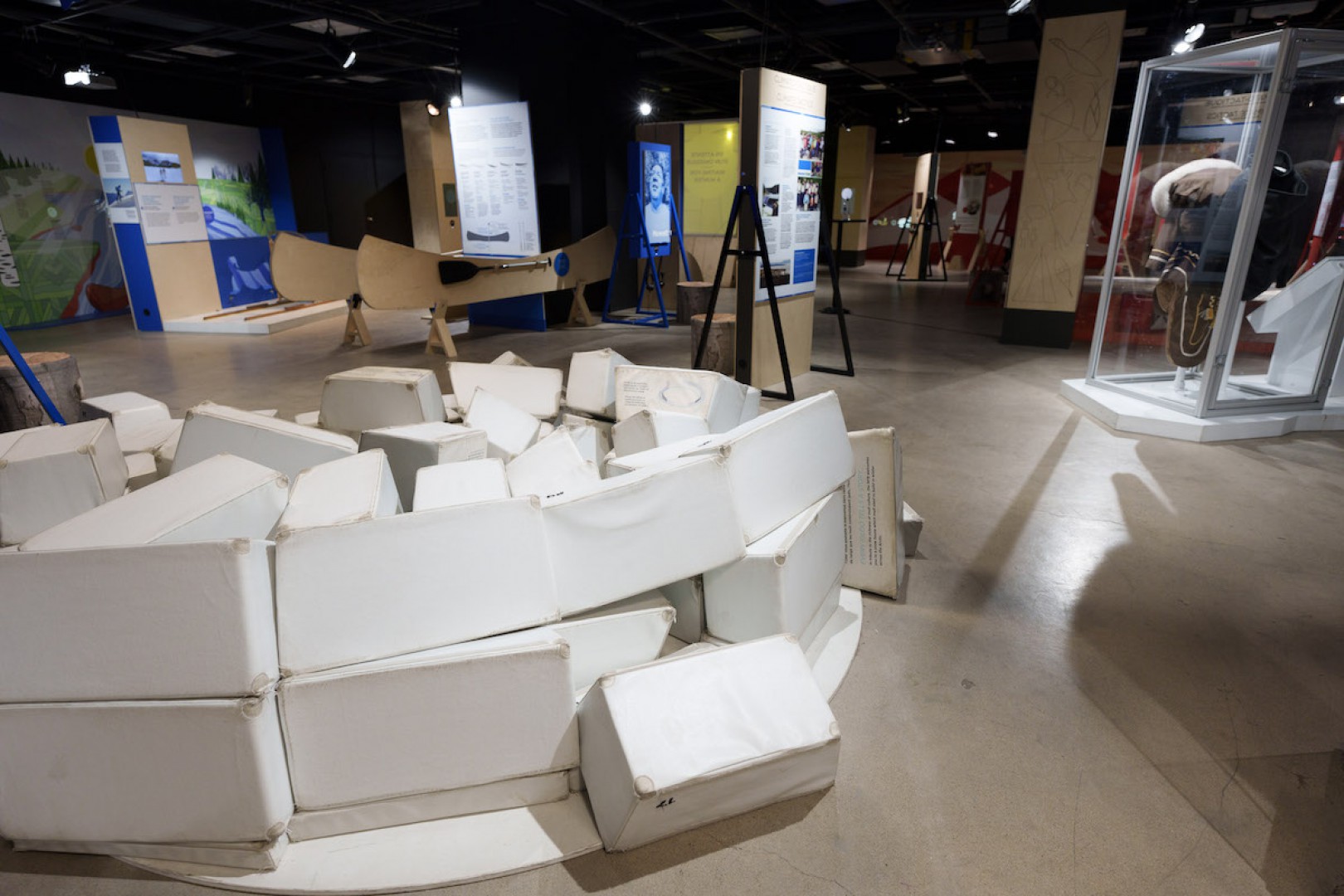 Mosaic and the Saskatchewan Science Center Bring the Indigenous Ingenuity Exhibit to First Nation Students
June 22, 2022
What can a journey with Mox the Spirit Bear teach us about Indigenous Peoples? Just ask students from Mosaic's ten First Nation partner schools in Saskatchewan, who were recently granted exclusive, private access to explore the Indigenous Ingenuity Exhibit. Over three days in April, about 450 students took part in hands-on, experiential STEM learning opportunities including a coding workshop, interactive Indigenous Ingenuity Exhibits like an igloo build and an IMAX film entitled the Great Bear Rainforest featuring the Spirit Bear, Mox.
"My favorite part about the field trip was watching The Great Bear Rainforest at the IMAX," said Elin, Grade 5. 'It showed a lot about the animals and how some of the Indigenous People know so much about the animals and how they live."
A temporary exhibit, with lasting memories. While the students were only able to visit the science center for a day, there's nothing quite like an exciting day outside the classroom to ignite their passion for learning and expand their awareness about the history of Indigenous Peoples and their own community — all while having a blast.
"I really liked the Indigenous Peoples section, the fishing simulator," said Kylie, Grade 6. "I learned that it is important to know the limits of how many you should take to save the natural resources."
Mosaic's partnership with the Go! Science Outreach Program began in 2018 as a way to bring innovative STEM-based learning opportunities to our First Nation Partner Schools. Over the past five years, Mosaic has invested $89,000 in the program.
"At Mosaic, we understand that the sustainability of our business and our communities are strongly linked," said Tyler Hopson, Public Affairs Manager and Indigenous Engagement lead. "This year's field trip, the first in-person field trip we were able to host since COVID began, was an excellent opportunity to learn about the history — and future — of indigenous peoples in Saskatchewan.

Our commitment to indigenous engagement ensures that by 2025, Mosaic in Canada commits at least 15% of our total community investment dollars, procurement spend and new hires from the indigenous community. Our support for the Saskatchewan Science Center's Indigenous Ingenuity exhibit is an important part of achieving that goal.