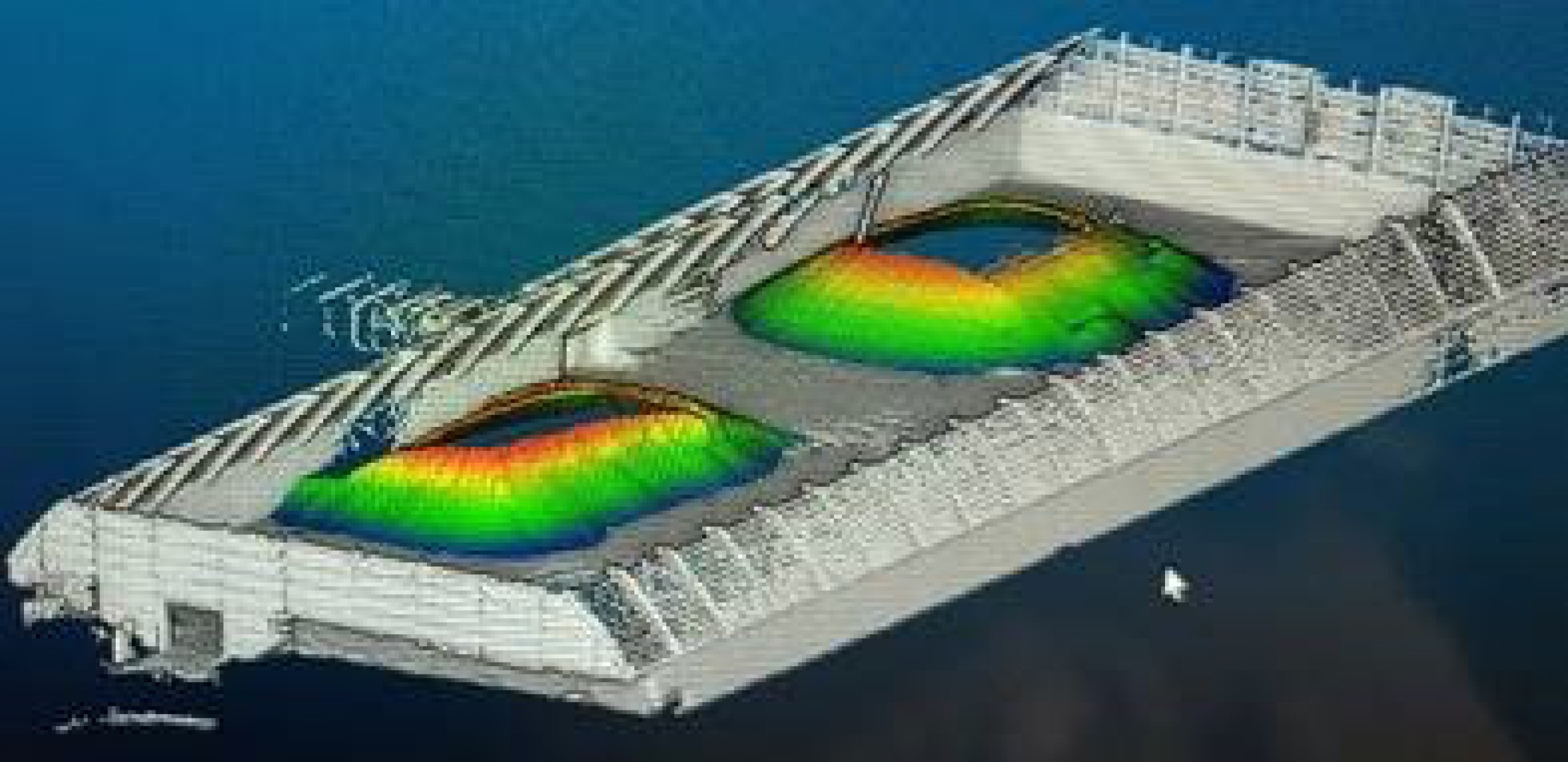 Our Innovation Journey: Using Technology to Help Keep our Supply Chain Flowing Smoothly
April 27, 2021
Across Mosaic, we're bringing together advancements in "next generation" technology to improve inventory management, including the reading and reporting of ore and product stockpiles.
Tonnages are reported and tracked at various steps in our supply chain process. Being able to do so as accurately, efficiently and safely as possible allows us to proactively manage inventories – helping keep the supply chain process flowing smoothly from mine to plant, and eventually to our customers.
Consistent communication and information-sharing is improving best practices and building on Mosaic's current inventory and logistical model, all while creating a global team for alignment on pilot executions of new technologies.
One example of how we're using technology to improve our supply chain process can be seen in a pilot underway at our Belle Plaine facility.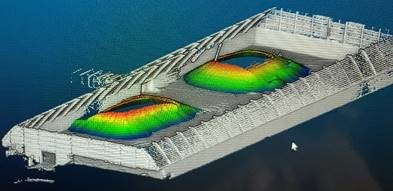 Mobile 3D scanners are being used at our Belle Plaine facility to create images (like the one shown above)
that allow us to more accurately, efficiently and safely measure product pile volumes.
In the past, product pile volumes at our Belle Plaine facility were either measured by a combination of production data and visual estimation or by calculations based on distance readings from a laser.
Now, our Belle Plaine Team is piloting the use of handheld, mobile 3D scanners that allow us to more accurately, efficiently and safely measure product pile volumes.
"Employees can walk around with the instrument or install it on a moving device and it scans the stockpile to produce a 3D map that provides physical measurement data," said Mark Berrey, Engineer. "This technology allows us to accurately measure product pile volumes of a large area with multiple stockpiles in just minutes, all while eliminating the safety hazard of being near or on the stockpiles."
This technology is also being trialed at Colonsay, with plans to expand the trial to product warehouses at our Florida phosphate manufacturing facilities later this year.