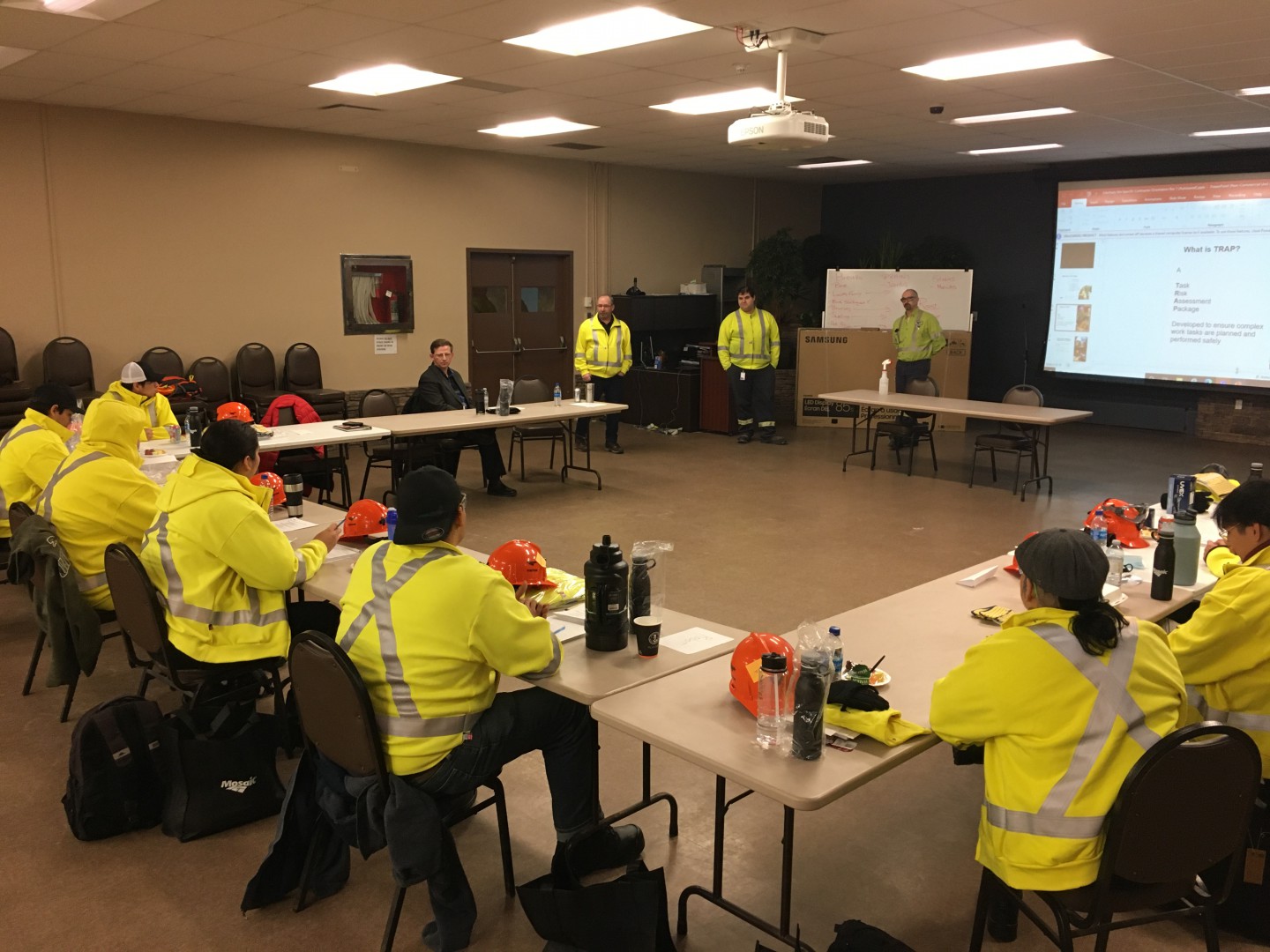 Partnership Provides First Nations Students with New Opportunities in Mining
April 5, 2022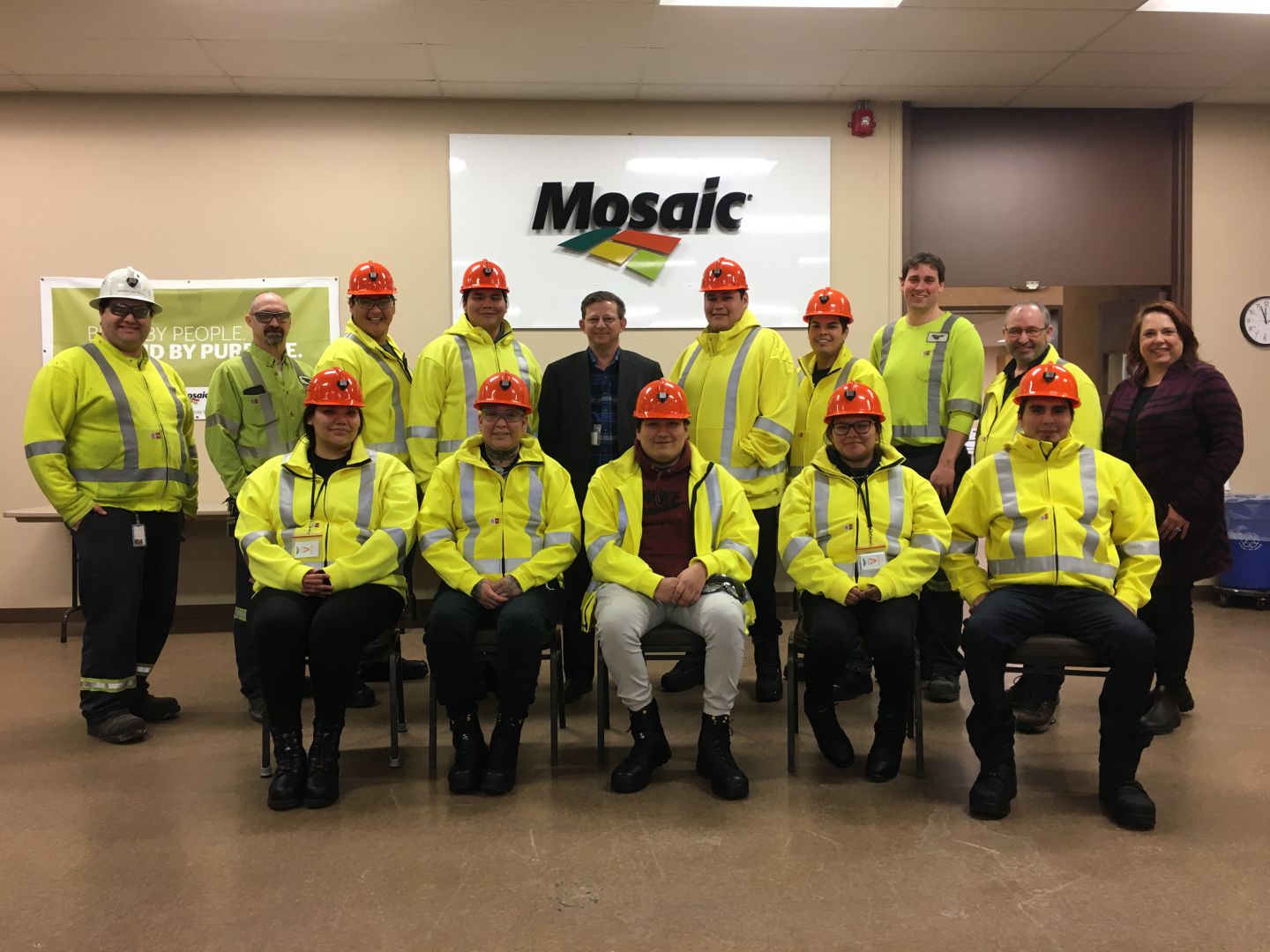 Students from the mining program (orange hats) celebrate the completion of the training course alongside members from Morris Interactive and Mosaic.

L to R: Derrick Catterall - Mosaic K1 Supt Maintenance, Charles Shields - Mosaic K1 Supt Production, Benjamin Williamson - Curriculum Development & Instructor (Morris Interactive), Ben Kohle - Mosaic K1 Supt Production. Ward Nussbaumer - Mosaic K1 EHS Training Specialist, and Alana Burns - Mosaic Esterhazy Residential Property Manager.

Nine students from several First Nation communities in Saskatchewan are ready to begin working in the potash industry after completing a two-month Mosaic sponsored mining program from Morris Interactive.
In January, Mosaic and professional development firm Morris Interactive teamed up with the Cowessess, Zagime Anishinabek, Kahkewistahaw and Ochapowace First Nations community to create a potash mining pilot program.
"The program was designed to ensure that Aboriginal Peoples have equitable access to jobs, training, and education opportunities in the corporate sector. Mosaic provided support to the program from the early stages with curriculum input and safety culture in the potash industry," said Mosaic's Indigenous Engagement Coordinator, Earl Greyeyes.
Following the pilot program, Mosaic provided the nine students with an opportunity to participate in a practicum spanning two weeks. The practicum offered PPE and orientation to graduates, followed by a tour of the Esterhazy K1, K2 and K3 sites. The students were then able to work in various departments job shadowing Mosaic employees. Mosaic also provided the students with accommodations during the practicum.

"These past 8 weeks have truly been a privilege," said Robert Kay, one of the graduates of the mining program. "I myself entered into this course with little to no knowledge of the history behind mining and what is offered from it today. Thanks to the course I can safely assume all of us can go forth into our careers and lives with a different perspective. I am quite excited to see where this adventure will take me and what awesome challenges it will throw at me."
Upon completion of the program, Cowessess student Dion Marion accepted an Indigenous Summer Student position as a Labourer Intern at Esterhazy K2. His start date will be on May 2.
Mosaic's 2025 Indigenous Engagement Strategy ensures that by 2025, 15% of our total community investment dollars, procurement spend, and new hires are with Indigenous peoples. Learn more about this commitment and how we are working to meet our goals.