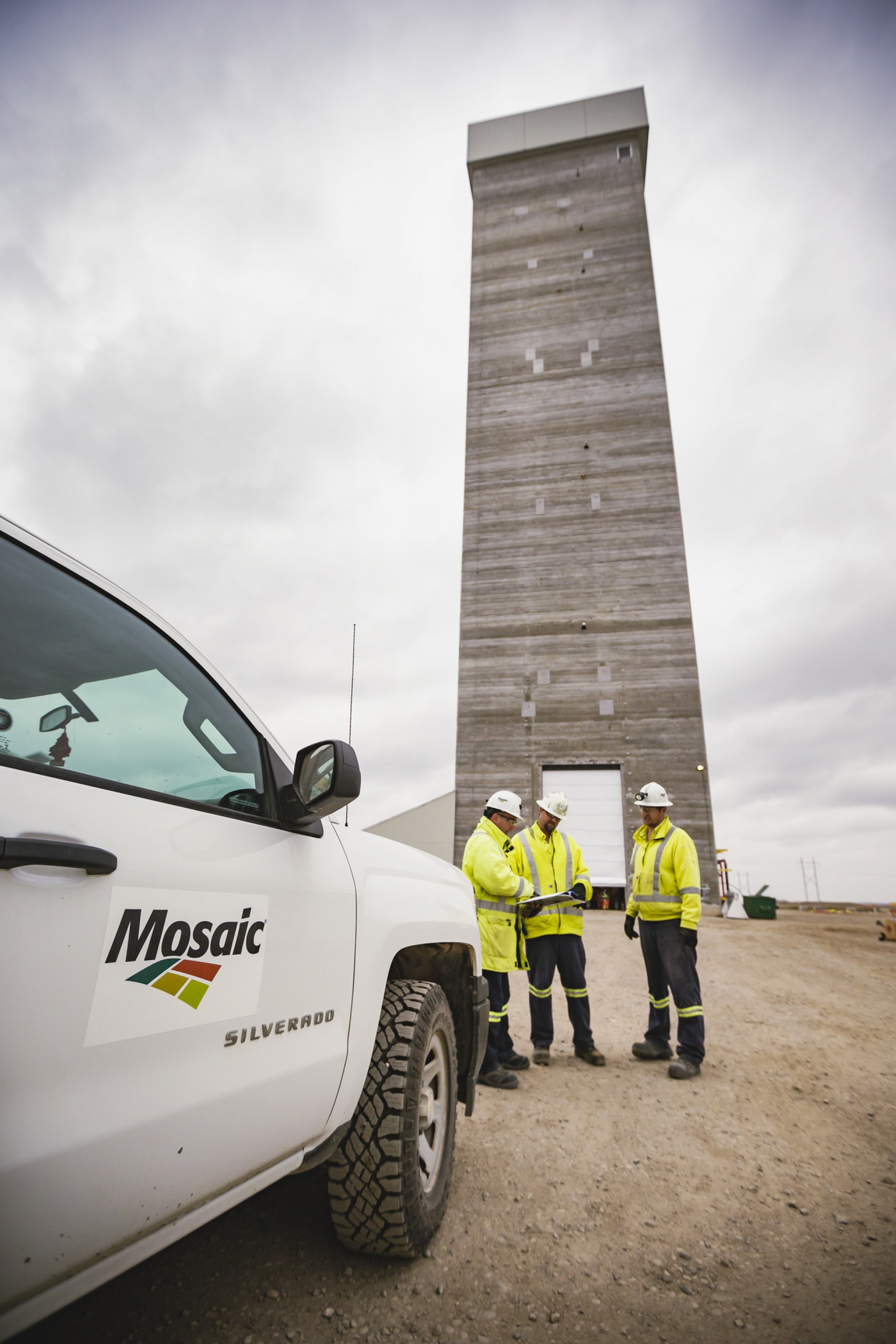 Recognizing Innovation: Schreyer Award for K3 South Shaft Project
November 14, 2023
For the engineering, design, and construction of Mosaic's K3 south shaft headframe, Hatch won the prestigious Schreyer Award and the Award of Excellence in the category Natural Resources, Mining, Industry, and Energy from the Association of Consulting Engineering Companies for the 2023 Canadian Consulting Engineering Awards.
The Schreyer Award recognizes the project that best demonstrates technical excellence and innovation. Hatch's groundbreaking design included pre-assembling steel modules for the headframes and strategically lowering the large structural components down the shaft. The headframe for K3's south shaft ranks as one of the most complex slip forms ever created, and the team continuously poured the form over 22 days.
"We are thrilled to see the outstanding recognition that Hatch has received for their exceptional work on the K3 south shaft headframe," said Kelly Strong, Mosaic's Vice-President of Mining – North America. "The innovative design and meticulous execution showcase technical excellence and a forward-thinking approach to challenges. Hatch's ability to streamline the construction process with the pre-assembly of steel modules and the strategic lowering of structural components down the shaft is a testament to their ingenuity."
During the slip forming of the headframe, crews installed 2.5 tonnes of reinforcement every hour. The south shaft headframe contains over 1400 tonnes of rebar, over 5000 m3 concrete, and over 1800 tonnes of structural steel, and the team completed all work ahead of schedule throughout the COVID-19 pandemic.
"We were impressed with the way the consulting engineers thought ahead and came up with a never-before-executed solution that would eliminate hazardous work for everyone involved in the project," said Jennifer Drake, Jury Chair – 2023 Canadian Consulting Engineering Awards. "The jury saw the applicability of this new technique, the modular installation approach used for other projects. So, this is a cutting-edge new development."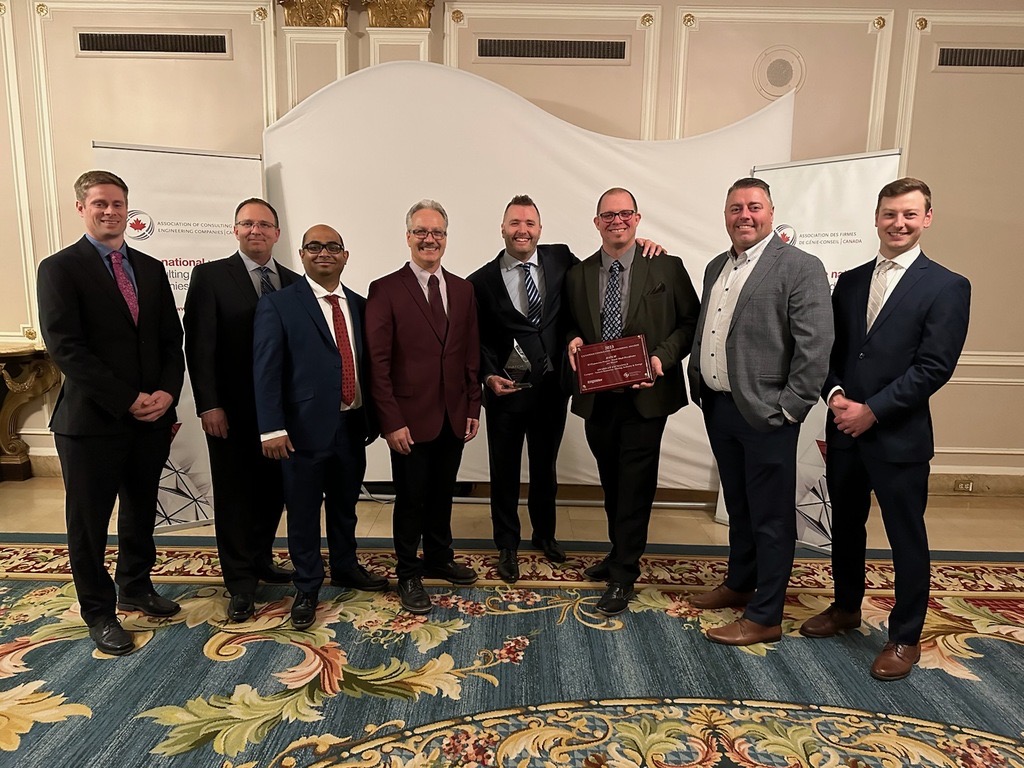 2023 Canadian Consulting Engineering Awards Ceremony in Ottawa, Ontario on October 19.
Left to right: Adam Bale, Engineering Mgr – Hatch, Jason Butler, Lead Maintenance Planner – Mosaic, Abu Rafi, Engineer of Record – Hatch, Bernie Boutin, Dir Strategic Capital - North America Operations – Mosaic, Chris Congram, Project Mgr - Hatch, Dan Bennett Construction Mgr- Hatch, James Kavanagh, Planner – Hatch, Levi Thoner, Project Engineer – Hatch.