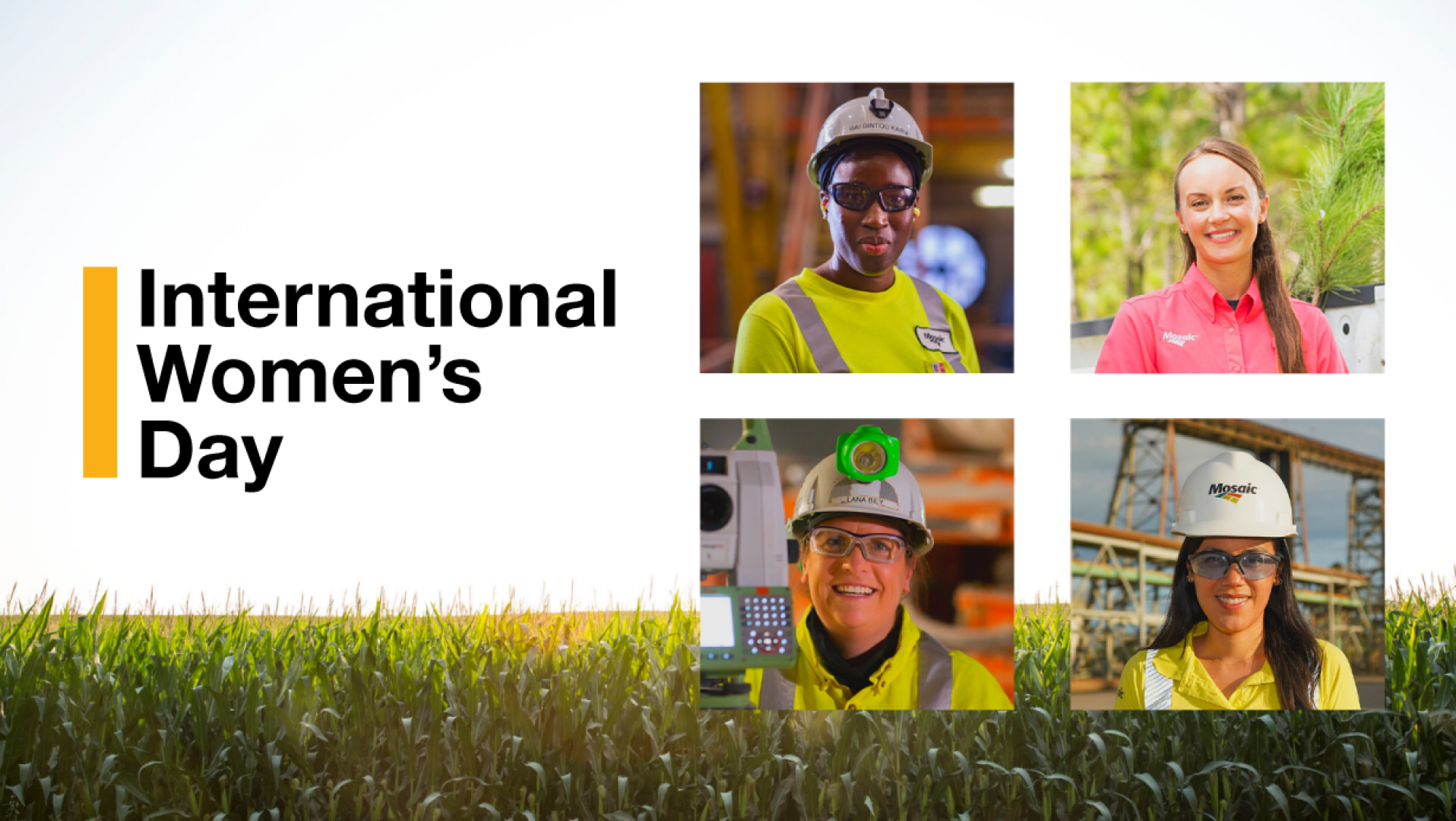 Room to Grow: Mosaic provides opportunities for women in the unlikeliest of places
March 8, 2021
Mosaic Reclamation Ecologist, Ashlee Harrison says her upbringing on a ranch helped prepare her for the work she does managing land before, during and after mining. An interest in math led Master Mine Technician Lana Bily to a surveying career in underground potash mining. Senior Manager–Process Engineering Nicole Taylor (Christiansen) credits the MBA and Professional Engineering Certification she earned while working full time with helping improve her understanding of business strategy. Bintou Kaira expected to have a career in the medical field but discovered during a co-op experience at Mosaic's Belle Plaine facility that she had a heart and mind for chemical engineering.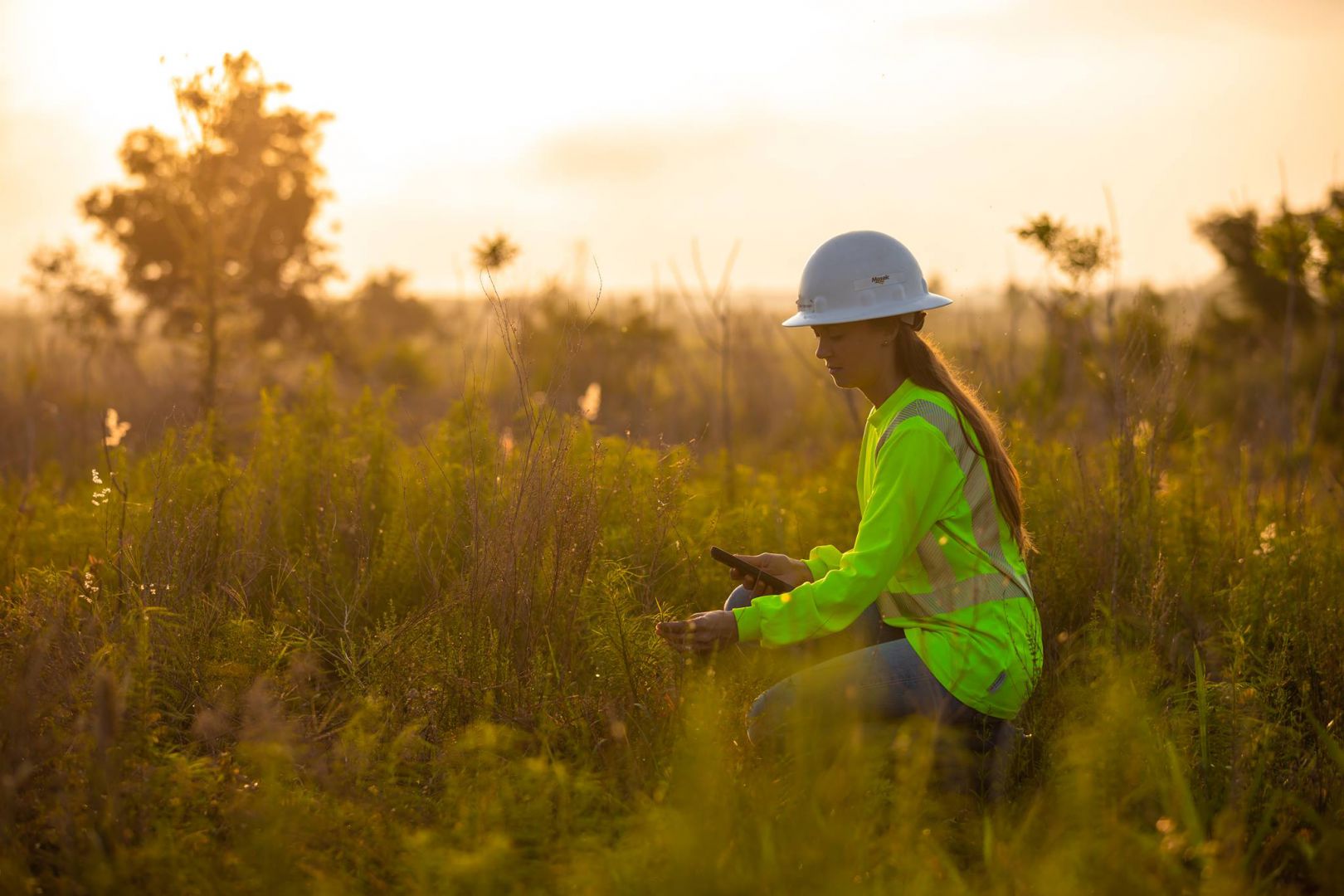 Mosaic Reclamation Ecologist, Ashlee Harrison
While their individual journeys to a career in mining couldn't have been more different for Harrison, Bily, Taylor (Christiansen) and Kaira, they do share a common bond: They're all members of a unique collective that is helping to amplify women in non-traditional roles.
"I am fortunate to have a mix of office work on surface and field work underground," said Bily. "I prepare cutting plans, mine layouts and maps for the engineers and production teams who use those plans along with field layouts to help the operators cut the tunnels and build the infrastructure that is needed to develop the mine."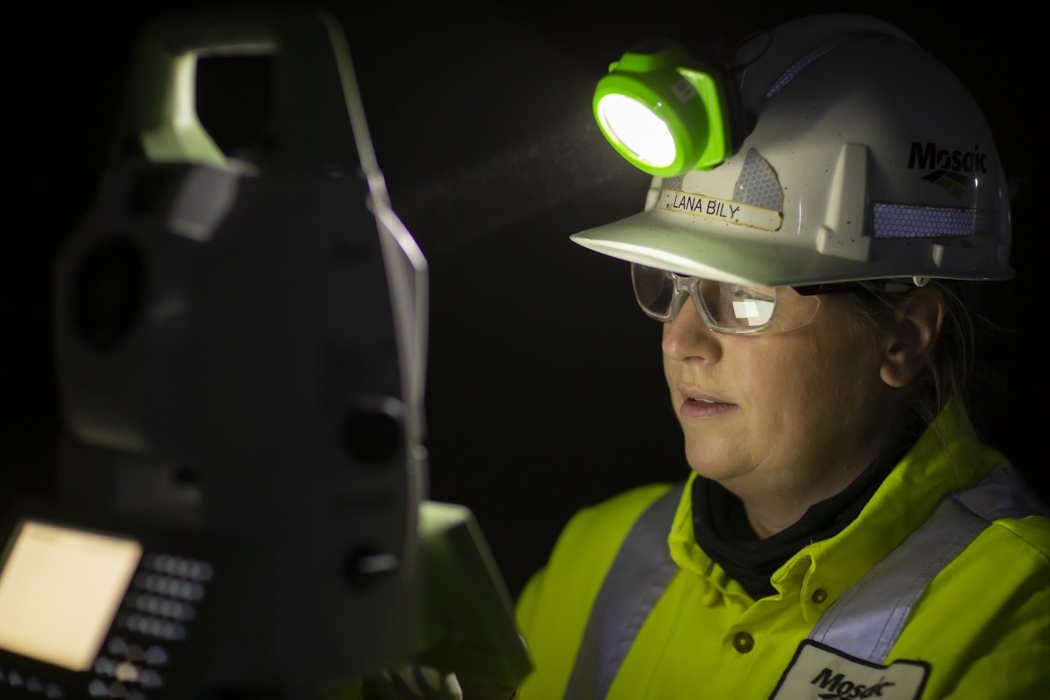 Master Mine Technician, Lana Bily
Historically, the mining industry has been largely male-dominated. Today, women comprise just 14% of Mosaic's global workforce of nearly 12,000 employees;17% of those hold management positions.
But, the company is working to level the playing field.
For Kaira, being able to connect with and leverage the expertise of mentors in her field has been a game-changer. "I had really good mentorship," she said. "Everyone I met in Belle Plaine was eager to teach and very supportive. I was able to apply things I was learning in the classroom directly in the field, like creating a sampling plan to spec cyclones during my second co-op, which I did at Esterhazy, and then executing it. It really speaks to the culture of Mosaic that no matter what site I work at, I was met with great people who are eager to teach and support each other to learn."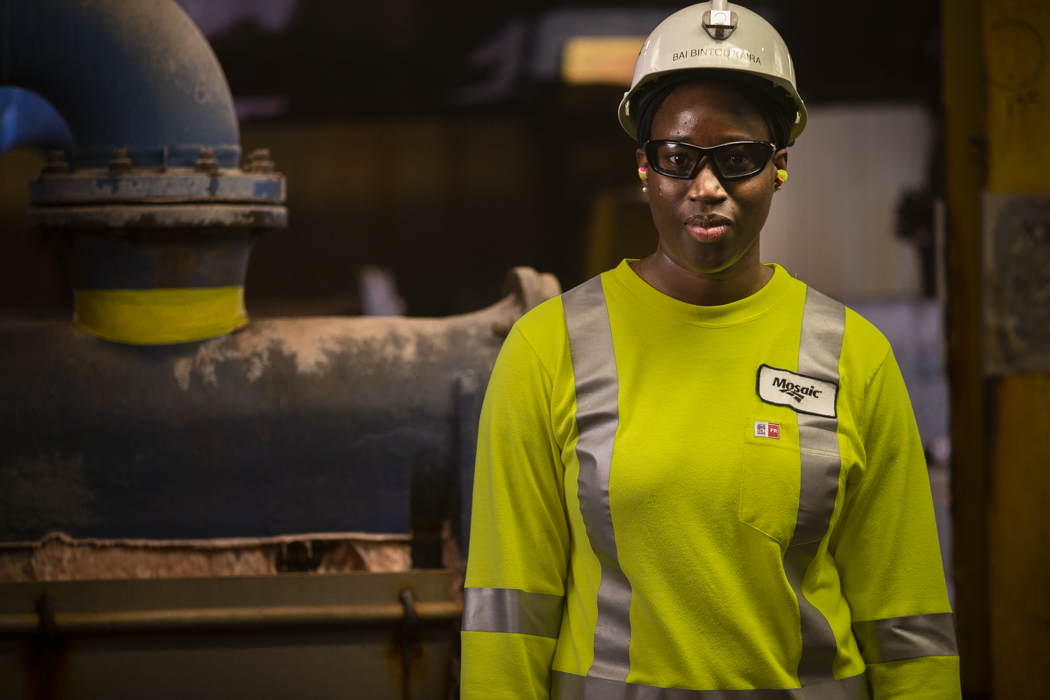 Production Supervisor, Bintou Kaira
Research shows that diverse and inclusive teams are more productive, creative and innovative. Mosaic's commitment to inclusion recognizes that a more representative workforce not only makes us stronger, but better equips us to fulfill our mission; to help the world grow the food it needs.
Empowered women empower other women
In the communities around the world where we operate, Mosaic is focused on creating personal and professional development opportunities aimed at helping women in and around the mining sector expand their skills.
"The company has challenged me to grow through various technical training and leadership development programs," said Taylor (Christiansen). "I know many other colleagues who have also pursued continuing education while employed with Mosaic."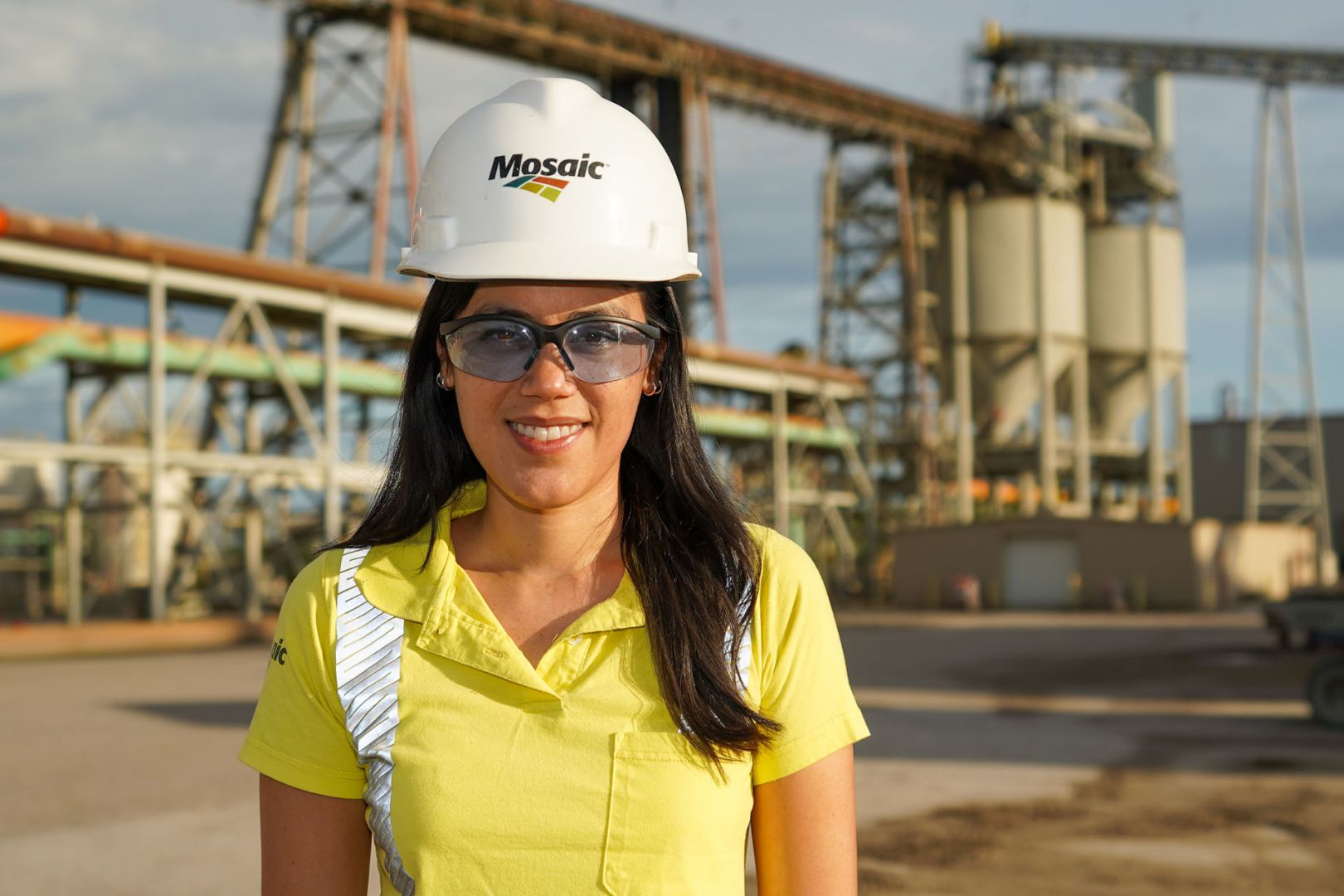 Senior Manager–Process Engineering, Nicole Taylor (Christiansen)
Mosaic also purposefully partners with and invests in local and indigenous communities in the U.S. and Canada to create cooperative and mutually beneficial relationships.
As an example, Mosaic in Canada provides support aimed at helping advance women in the ag business. The company also has teamed up with Women in Mining to support the "Mine Your Potential Mentorship Program and the International Mining & Minerals Initiative to support women and Indigenous students with financial responsibilities for their family, enrolled in STEM post-secondary programs.
Mosaic's phosphates business partners with organizations like the National Diversity Council to provide future female leaders with access to mentorship from established businesswomen in Tampa Bay; Women on Boards, a leading education and advocacy campaign accelerating the global movement toward gender balance on corporate boards of directors​; the Women's Conference of Florida, which offers professional women from across the state a platform to address the most important issues facing women​ and Florida Cattlewomen, which fosters the well-being of the beef industry through education and promotion​.
Harrison, who has worked at Mosaic since 2013, believes Mosaic is a company she can grow in. More importantly, she said, "Knowing that when I come to work Mosaic's main goal is to have me come home to my husband and children, means everything," said Harrison. "We aren't just a number. We really are part of a bigger team."
You can read more about Harrison, Bily, Taylor (Christiansen) and Kaira as we feature more about their groundbreaking accomplishments on our website throughout Women's History Month.