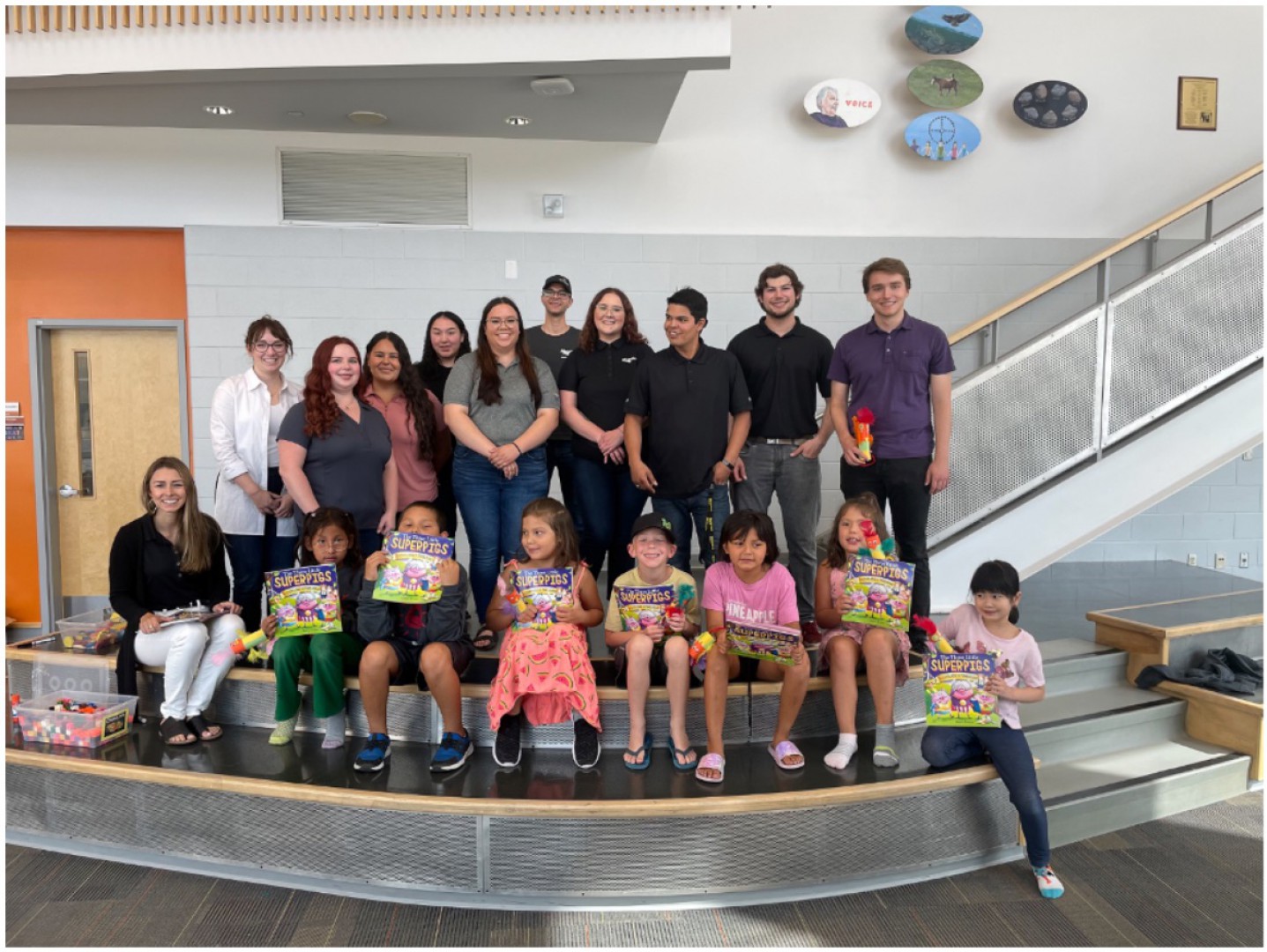 Supporting Students as They Read Their Way to Success
September 6, 2022
Summer break didn't mean a learning break for students in Regina and Saskatoon! Hundreds of students had the opportunity to give their reading skills a boost at a Summer Success Literacy camp.
Mosaic is proud to sponsor the Summer Success Literacy Program, in partnership with local boards of education, which helps students maintain or improve their grade-level reading during the summer months.
Regina Summer Camps Focus on Indigenous Education
We partnered with the Regina Board of Education and Regina Public Schools to deliver 17 Summer literacy camps at nine school communities for 255 students. One of the most meaningful experiences was watching students from our Mining the Future program read with grade one and two students – and seeing them enjoy a game of Duck, Duck, Goose together!
"Mosaic's support of our students has made an incredible impact on their education," said Kelsie Rock, Indigenous Engagement Coordinator. "This specialized program for Indigenous students empowers them to find culturally significant ways to deepen their knowledge and advance their reading skills."
Since 2019, Mosaic has focused on Indigenous education by engaging with specialized reading teachers to support early learners through land-based education and culture initiatives, as well as partnerships with 11 Indigenous Advocates.
Saskatoon Summer Success Programs Provide Comprehensive Education
In partnership with United Way and the Greater Saskatoon Catholic Schools, we provided two-week Summer Success Literacy Camps led by professional teachers with the help of trained volunteers.
The literacy camps foster a holistic approach to education with exciting mini-excursions, mentorship, and nutritious meals to help vulnerable students strengthen their literacy in a fun, educational environment. Our ultimate goal is to halt summer learning loss and help vulnerable students continuously improve their literacy by:
Enrolling 100 students
85% of camp participants will maintain or increase their pre-program reading levels
80% participant attendance rate for the program
We are grateful for the opportunity to support students as they read their way to success.