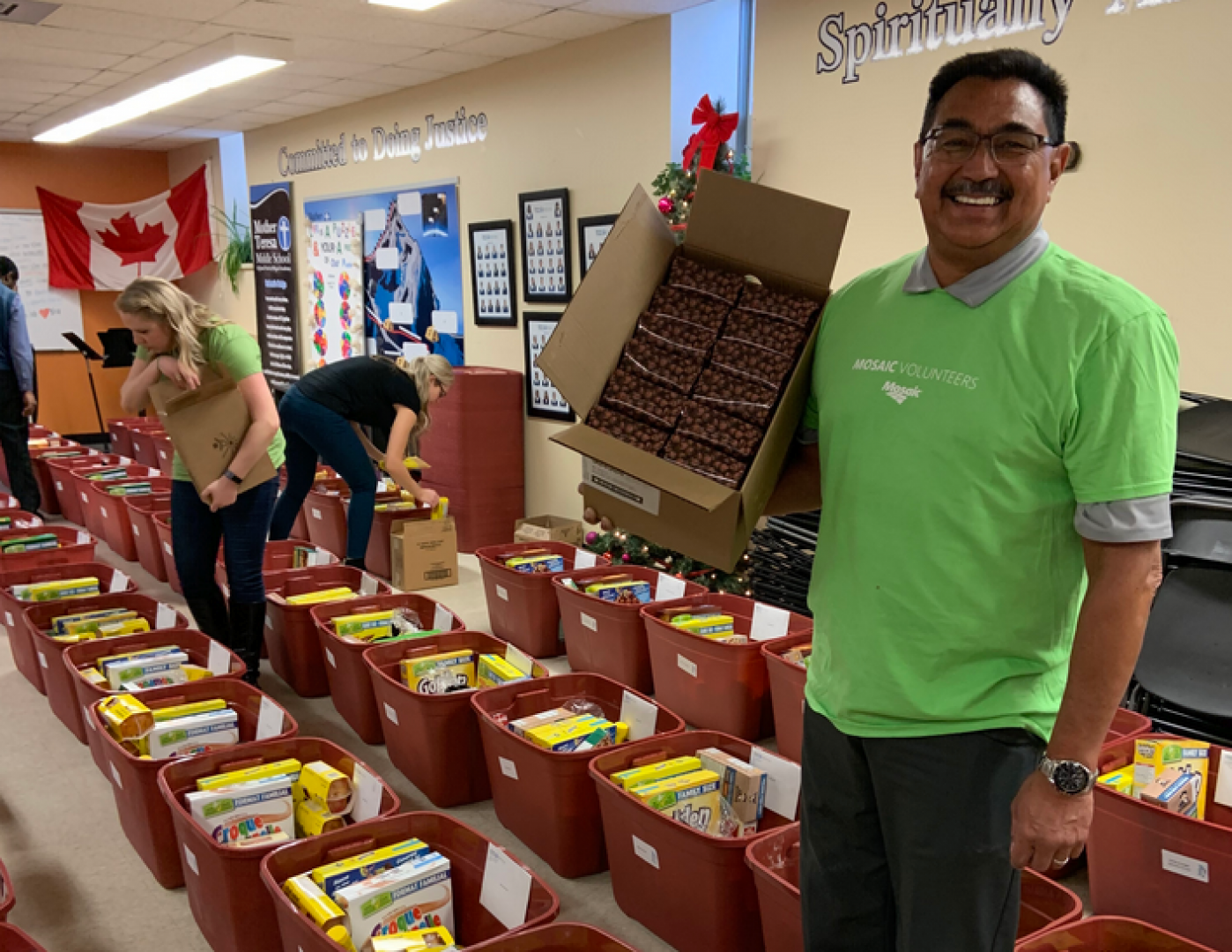 Volunteer Week: Mosaic Teams Support Local Communities
April 19, 2021
Giving back to the community is an important part of how we do business at The Mosaic Company. In 2020, together with The Mosaic Company Foundation and The Mosaic Institute in Brazil, we donated more than $14 million toward community investments everywhere we operate.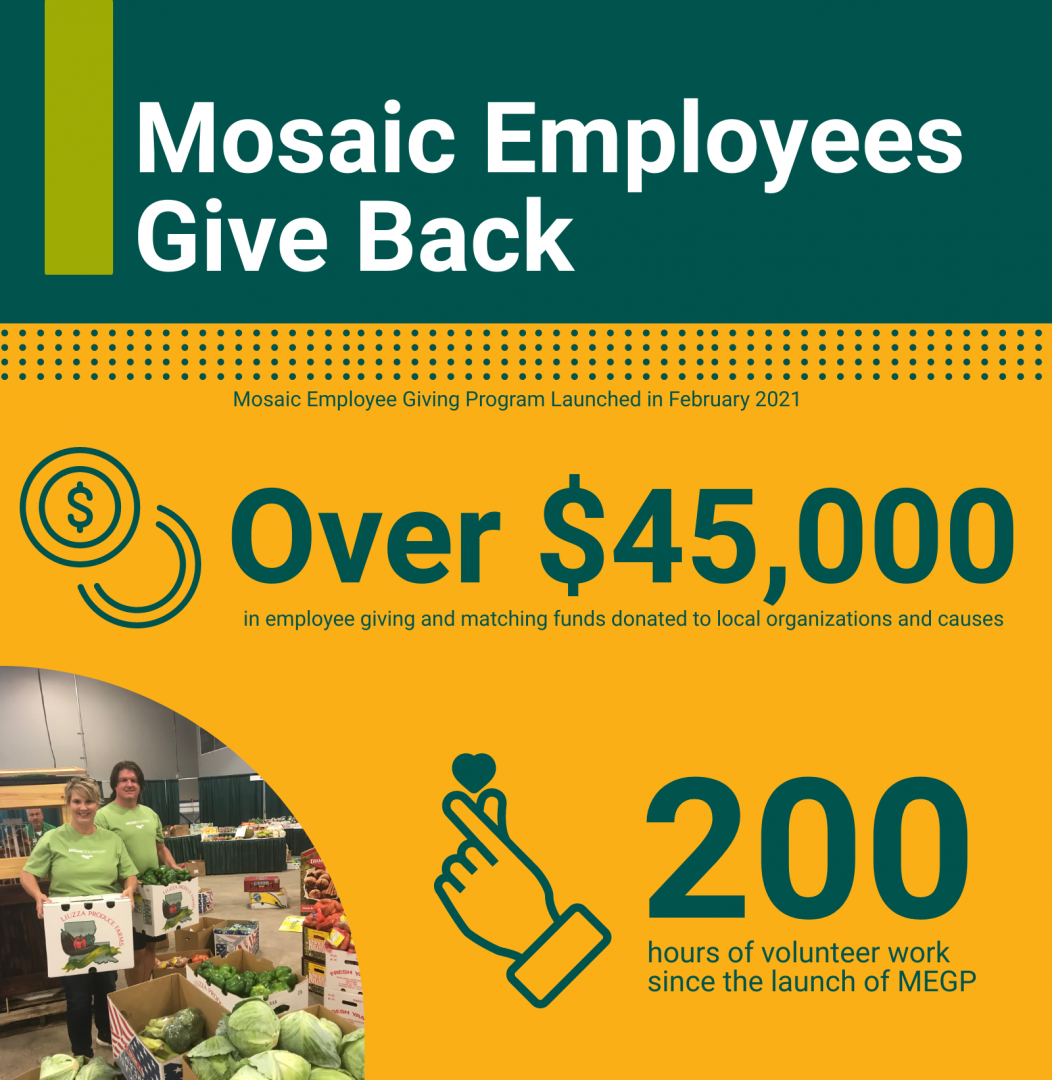 We know that some of the most important goodwill is done locally and is driven by personal passions. Recently, in North America we launched the Mosaic Employee Giving Program which shifts from a more traditional single organization, annual workplace giving model to a flexible year-round program allowing our employees to support the organizations that are important to them. The Mosaic Company Foundation matches employee financial contributions and offers incentivized volunteer efforts. In the six weeks since the launch of this new program, our North American workforce has volunteered more than 200 hours and, with matching funds, have donated more than $45,000 to organizations that matter most to them in the communities where we live and work.
Mosaic employees are no strangers to lending a helping hand. From serving holiday meals to building safe homes for community members vulnerable to homelessness to reading to school-aged children over the summer months, our employees continue to leave lasting impacts on the communities where they live and work. This week is National Volunteer Week and while Covid-19 doesn't allow us to volunteer in person, we are still making a difference through our new Mosaic Employee Giving Program in true Mosaic fashion.
While we are still in a pandemic, we are encouraged by the future and inspired by our employees' dedication and support of their communities. Mosaic Fertilizantes announced through The Mosaic Institute in Brazil, its commitment to support thousands in 18 cities, with the distribution of more than 220 tons of food and 5,000 medical and hygiene supplies for local communities. A similar activation in 2020 drew more than 200 Mosaic employees to volunteer to distribute food baskets and hygiene items benefiting more than 110,000 people in 28 cities.
Learn more about Mosaic's commitment to the communities where we operate, including our goals on corporate giving and employee-based support.