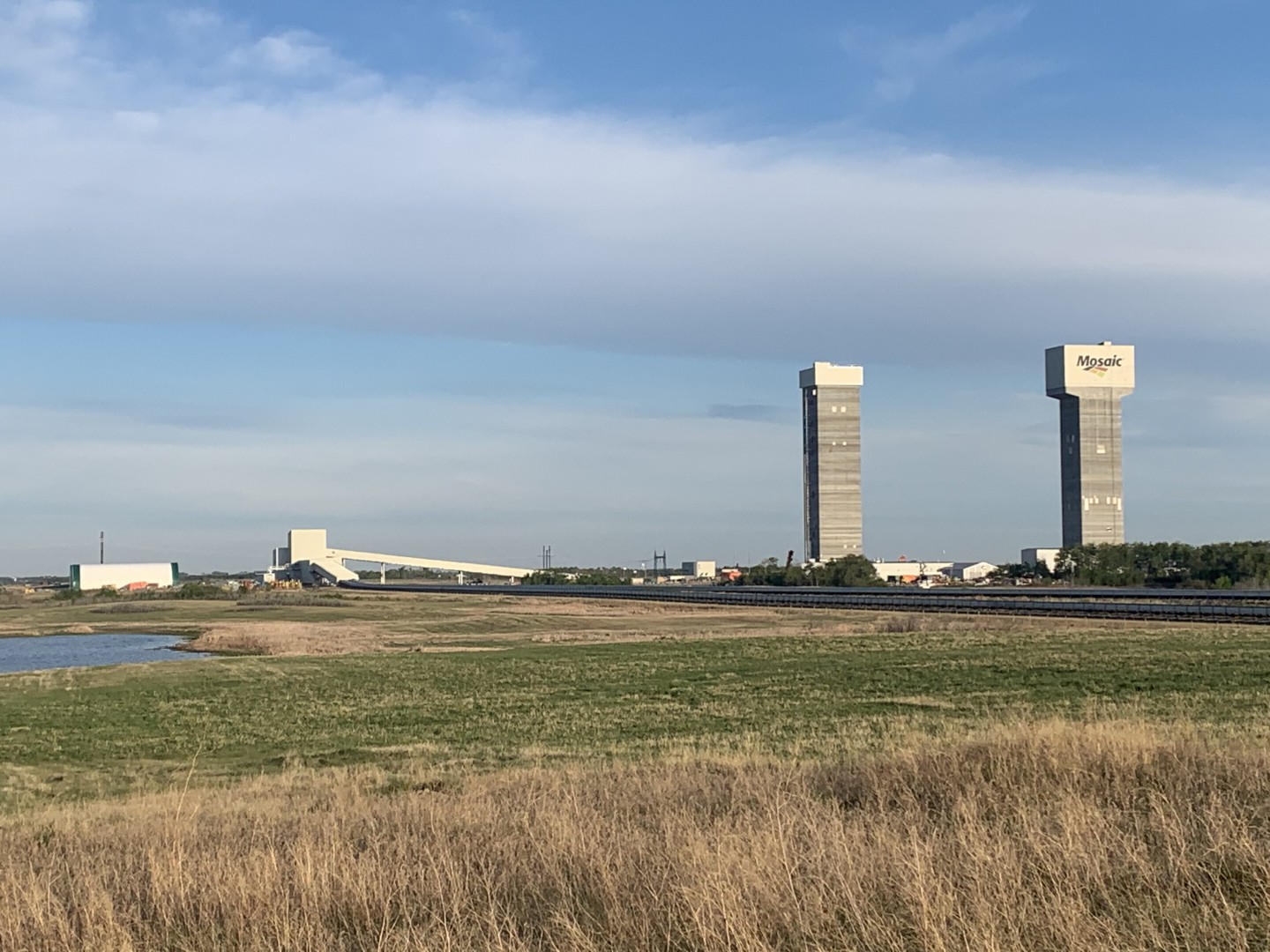 Shifting our Focus to the Future of Esterhazy
July 28, 2021
In early June, the Esterhazy transition timeline shifted due to brine inflow conditions underground at K1 and K2. We immediately suspended underground mining at K1 and K2 and began actively pursuing production options at our Colonsay facility. Plans are now underway to resume production there this summer.
We've also shifted our focus to the future of Esterhazy – K3. When the project is complete in early 2022, our Esterhazy operation will be the largest, most competitive underground potash mine in the world.
K3 has twin shafts that sink more than 3,000 feet – each covered by headframes that rise more than 300 feet above ground. The North shaft is used to move ore to the surface and transport people and equipment. The South shaft headframe, which houses a production hoist that will be used solely to transport potash, is expected to be substantially complete in October.
Watch this video
to learn more about the sinking of our K3 shafts.

Ramping Up for Production at K3's Second Shaft
Consistent tons continue to come from K3's completed North shaft, which provides ore supply to the K1 and K2 mills at an average rate of 30,000 tons per day. A new hoist record of 37,277 tons was set on July 11.
K3's South shaft headframe will be ready for full production in early 2022. Construction of the shaft's 300-foot-tall headframe is now more than 90 percent complete. All six massive, 2,000-tonne steel floors on the headframe have been installed – each assembled at ground level before being raised into their final position using a hydraulic pumping system. The majority of the utilities, hoist cooling piping and electrical cabling have also been installed, with final piping connections, electrical terminations and testing expected to be completed by August.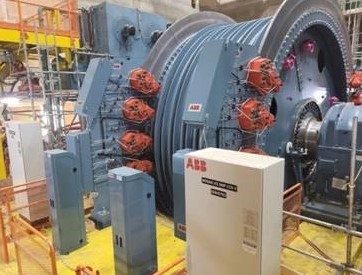 The South shaft headframe's Koepe hoist will be used to transport rich potash ore from underground to the surface. From there, the ore will be carried on an overland conveyance system to the K1 and K2 mills.
The Koepe hoist, motors and large rope drum in the headframe are installed and being fitted with a braking system, electrical/instrumentation equipment and other ancillary equipment. Hoisting equipment will be energized later this month to perform initial rotation of the hoist motors without ropes, with rope-up and installation of the large 60-ton skips to begin in September with commissioning to follow.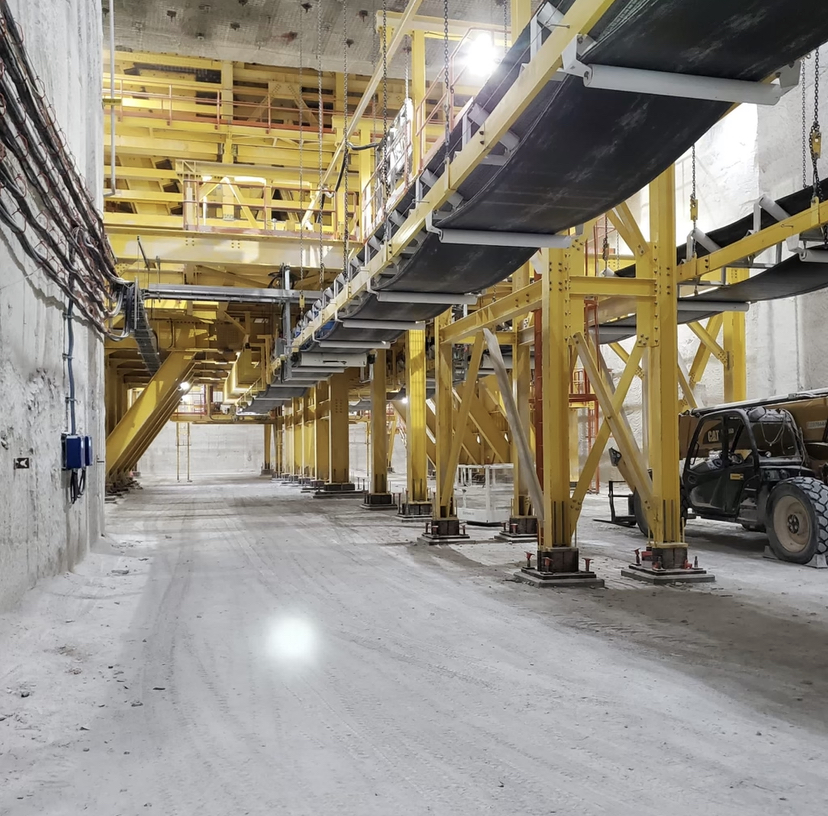 K3's south coarse ore bin shuttle conveyors will be used to transport ore from the large storage bin to the surge bin and loading pockets to fill the skip conveyances that are hoisted to surface. 
Progress continues underground as well. Construction of the massive 6,000-ton-capacity south coarse ore bin was complete in June, and initial equipment commissioning on the bin and related conveyors is now underway.
Automating K3's Fleet of Mining Machines
Seven four-rotor miners are currently in production at K3. Two additional miners will be added to the fleet later this year, with a total of 10 expected to be in operation by March 2022. These machines mine three "passes" – the first pass to set the direction and forge a new path through rock, then second and third passes to mine ore.
Successful trials of "first pass" automation have been completed with two machines, and the entire fleet is expected to be operating autonomously for all three passes in fully developed production areas in early 2022. Running these machines with minimal human intervention reduces risk for our employees and eliminates downtime, as they can safely operate 24/7. 
Workforce Plan in Place to Support our New Transition Timeline  
Since the announced closure of K1 and K2 underground on June 4, our Esterhazy management and union executives have worked together on a workforce plan to support the new transition timeline. Within two weeks, more than 200 hourly employees received orientation training and moved into temporary positions with the K1 and K2 mills and K3 underground operations.
"We would like to thank everyone for their patience during this process," said Dustin Maksymchuk, General Manager. "Through the hard work of our Esterhazy team and collaboration with our union executives, we have been able to maintain our full workforce without impacting employees and minimal downtime. We also remain vigilant in our commitment to safety – providing training, resources and other support to our employees as they transition into new roles."