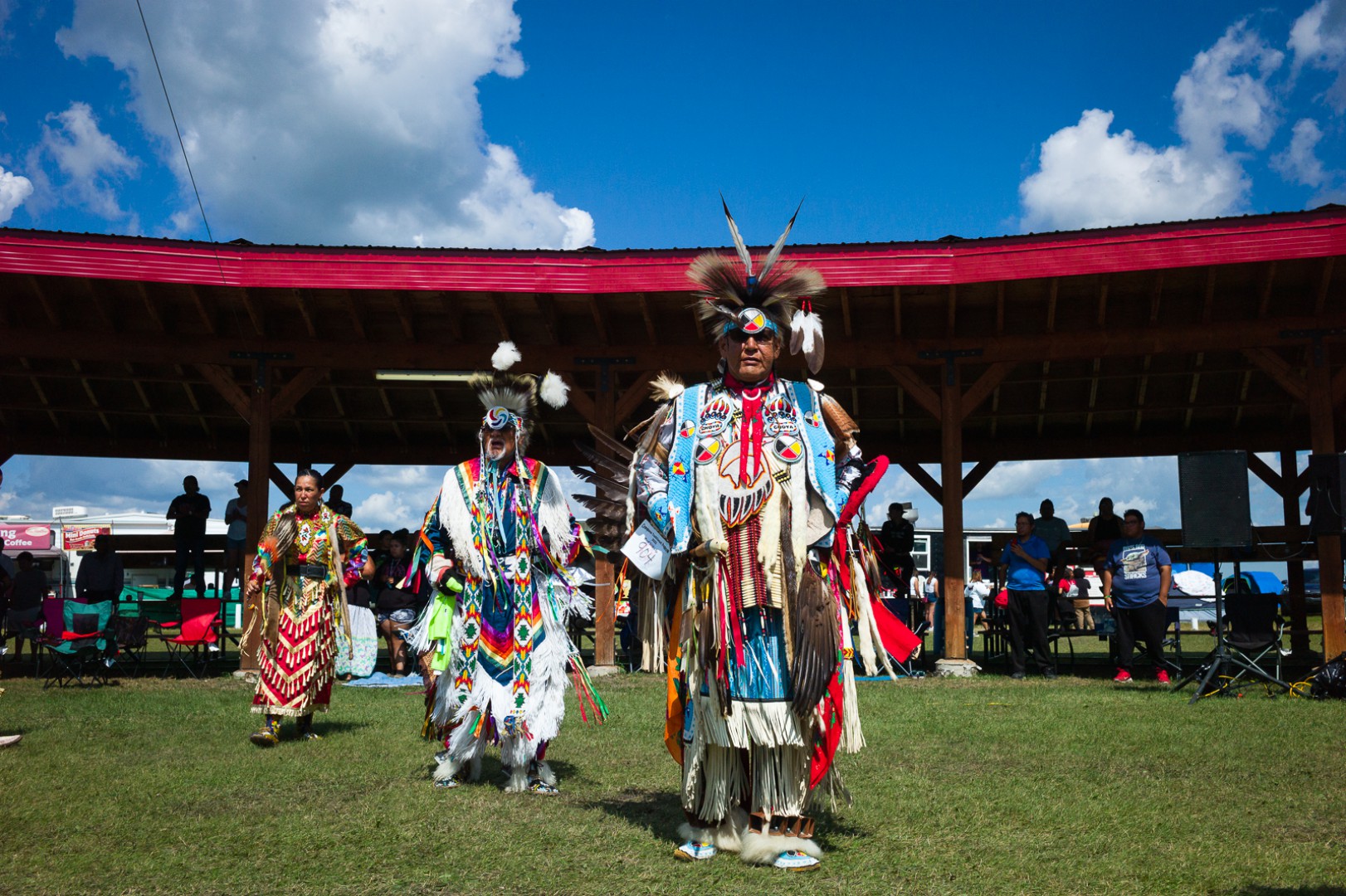 Mosaic honours Indigenous culture in 2022 with $1.1 million in sponsorship
March 16, 2023
In 2022, Mosaic invested millions towards economic reconciliation by supporting Indigenous culture and education programs in Saskatchewan. We sponsored events and initiatives like building two sweat lodges, summer pow wows, Miyo-wîcîwitowin Day, and long-term educational programs like the Morris Interactive Digital Transformation in Potash Mining program.
Celebrating and learning Indigenous history
When you step onto the great plains of the Canadian prairies, you'll see a vast territory filled with a rich history of the people who have lived on these lands for years. The sense of those here before us is ever so present in Batoche, Saskatchewan, the traditional homeland of the Métis and the site of the final battlefield of the Northwest Resistance of 1885.
Located one hour northeast of Saskatoon, the national historic site of Batoche is where the annual celebration of Métis history and culture is held, Back to Batoche Days.
The four-day event celebrates Métis traditions through storytelling, fiddling, jigging, square dancing, traditional food, music, art, traditional land-use teachings, voyageur games, chuck wagon racing, sports, contemporary games, and Indigenous language, and in 2022, Back of Batoche Days celebrated its 50th anniversary. The Mosaic Company sponsored the internationally recognized event where 10,000 people from all backgrounds came to embrace and learn about the Métis.
Coming together
Inside the dome-like structure, with soaring temperatures, a sweat lodge is a place for mental, physical, and spiritual healing and prayer for many Indigenous peoples. For each community, their sweat lodge may serve a different purpose, but all the lodges share the same connection for that community, a link to their culture.
In 2022, Mosaic funded two sweat lodges to be built in Saskatchewan, one for Zagime Anishinabek First Nations, and the second for Ochapowace First Nation.
It starts with education
The connection to one's heritage can also be felt, or rather heard, at a pow wow ceremony. In the summer of 2022, with our most significant sponsorship of the year, Mosaic supported several Indigenous pow wows', cultural celebrations, and historic days including National Day for Truth and Reconciliation Day/Miyo-wîcîwitowin Day. The day focused on learning and reflecting on Truth and Reconciliation and the 94 Calls to Action. Thousands attended the event in Regina at Mosaic Stadium, including students, leaders, and residential school survivors.
In August, Mosaic announced a $1 million investment in the Morris Interactive Digital Transformation in Potash Mining (DTPM) program, which provides education and career skills to Indigenous students. The 10-week program involves eight weeks of classes and two weeks of a practicum at Mosaic's Colonsay mine.
Continuing this partnership, Mosaic also invested $1 million over five years into DTPM. The program aligns with Mosaic's commitment to ensuring 15 percent of new hires are Indigenous peoples by 2025.
Mosaic also showed its commitment to education by providing more than one thousand hot, nutritious lunches to students in Regina's North Central neighbourhood through the Chili for Children initiative.
More than a Game
It might look like just a group of kids shooting some hoops. But what happens on a basketball court is so much more. It's a safe place for youth to learn about teamwork, build relationships, and grow as athletes and people. Buckets & Borders completed its "Project Pick n Roll" with the restoration of three basketball courts in Regina's north central neighbourhood in June 2022. The youth who play at the three courts were involved in the design of the courts. Mosaic partnered with Buckets & Borders for the project.